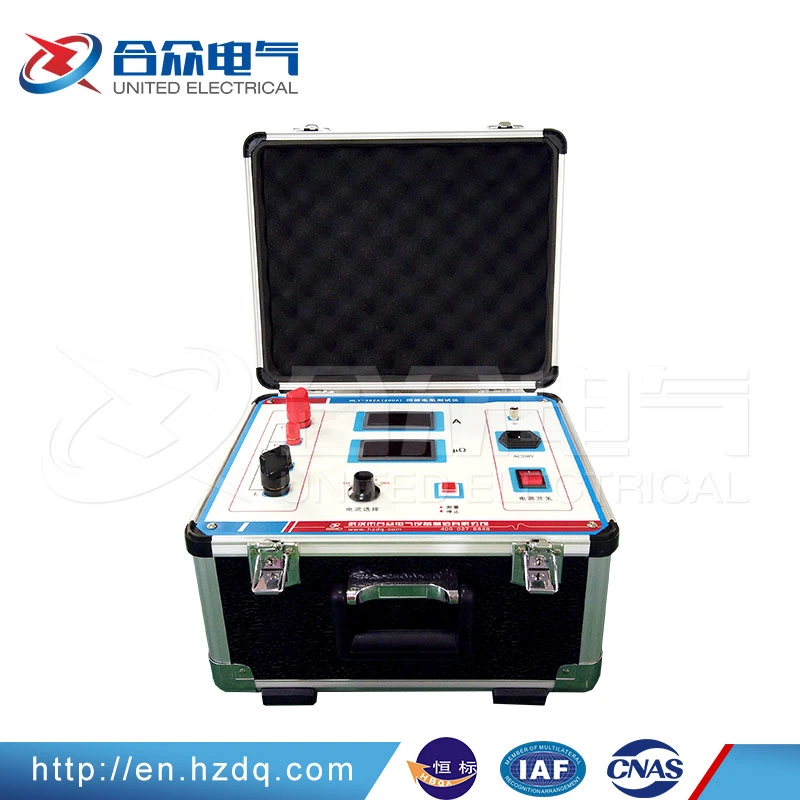 Application:
It is suitable for high-voltage switch contact (loop) resistance high precision test
, which is also suitable for other occasions requiring large current and micro resistance measurements. The test current is recommended by the national standard
DC
100A and 200A. The
loop
resistance can be measured directly
under
DC
100A and 200A
condition
, and the test results are displayed with a large LCD
screen
, with data storage, output printing and time setting functions.
Product Features:
1.
L
arge current: using the latest switch power
source
technology
,
can continuous output current for a long time to overcome the disadvantages of pulse power supply
relative
current
, can effectively
breakdown the switch contact oxidation film, get good test results.
2. High stability: in the severe interference
condition, the last data of the LCD screen can be stable in the range of plus or minus 1
letter, stable reading and good repeatability.
3.H
igh precision
:
the two-way high-speed 16-bit Σ - Δ AD sampling,
use
latest digital signal processing technology
,
the highest resolution
is
0.01 mu Ω, is currently the
unique
contact resistance
tester
can reach 0.01 mu Ω resolution and very stable
at home
, performance
is better than imported large current microhm meter.
4. Intelligent: import high performance CPU, automatically switch measuring
range according to signal size to ensure
product
test accuracy. The overtemperature protection circuit can automatically stop output current when the instrument exceeds the set
ting
temperature
to
ensure instrument safely use.
5.High Quality: k
ey components
all adopt imported components, through the clever design of temperature compensation circuit effectively eliminate the influence of environment temperature on the measurement results, the use of military connector enhances the
seismic performance.
6.
P
owerful:
Freely choose
current at 50
A
, 100
A
, 1
5
0
A
and
200
A
, test time can be arbitrarily set within the 5 s ~ 599 s, overcome other similar instruments can't set measuring time or continuous work time is too short,
is far more than the performance of other similar instruments.
7.
Friendly man-machine
interface:
input data
by rotating mouse, convenient and fast, can set the instrument date and time, save the measurement data in real time, and print the measurement results i
mmediately.
8. USB transfer: the measurement data can be transferred to USB disk via the USB interface, and further analyzed and processed
measurement data by the upper computer software.
9.Convenience: small size, light weight, easy to carry.
Main Parameters:
1.Measurement Range
:0
-2999.9μΩ
2.Resolution
:
0~99.99 0.01μΩ
100.0~2999.9 0.1μΩ
3.Tested Current
:DC
50A,100A,150A,200A four gears fixed output
4.Measurement Accuracy:±(0.5% rd+2d)
5.Continuous work time:5s~599s
6.Display Method:Large LCD
7.Communication Method:U disk transfer
8.Power Supply:AC220V±10% 50Hz/60Hz
9.Machine Power:1200W
10.Max Storage:200 groups
11.Working Temperature:
temperature
-10ºC~40ºC humidity ≤80 %RH
12.Volume:380×310×260 mm3
13.Weight
:11kg(
without accessory)
Company Profile:
Wuhan Hezhong Electric Equipment Manufacture Co., Ltd is a high-tech enterprise professionally engaged in R & D, manufacture and marketing of power testing products, instruments, power industry automation systems for 20 years.We export completed set to Korea, Singapore, Vietnam, India, Ecuador, Paraguay, Pakistan, Philippines, Russia, Italy, Austria, Portugal, Chile such as PD test system, impulse voltage generator, temperature rising test system, transformer comprehensive test system, cable fault detect system and varies of instruments for transformer, circuit breaker, switchgear, lightning arrestor, insulator, cable, battery,SF6 gas and so on.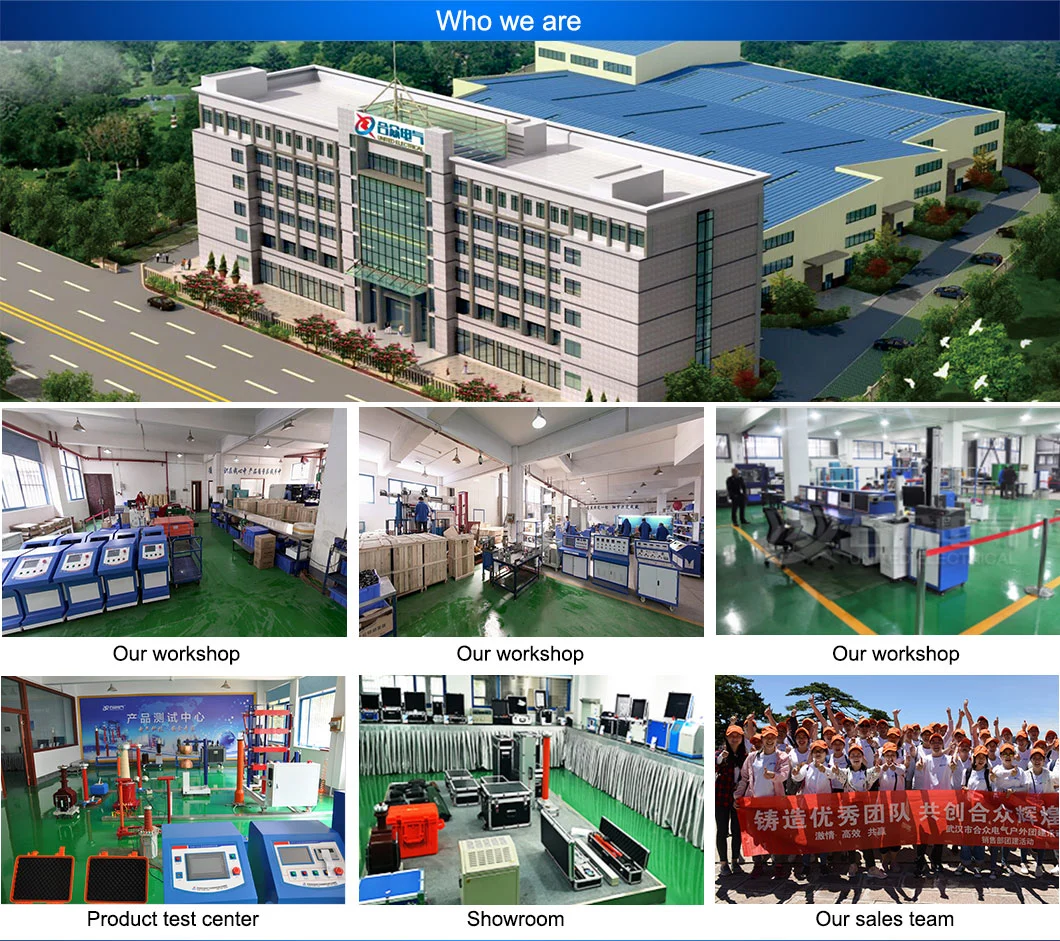 Competitve Products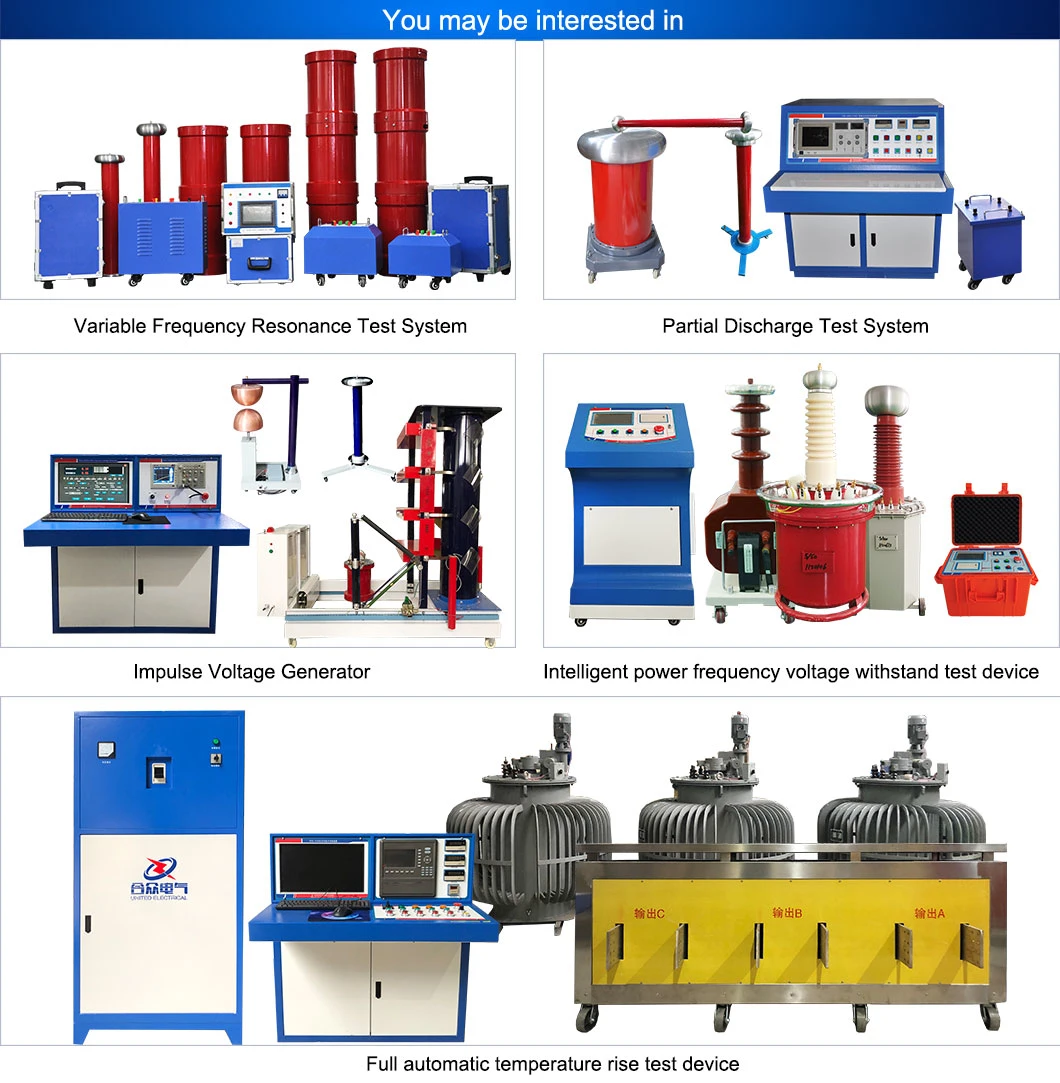 Certificates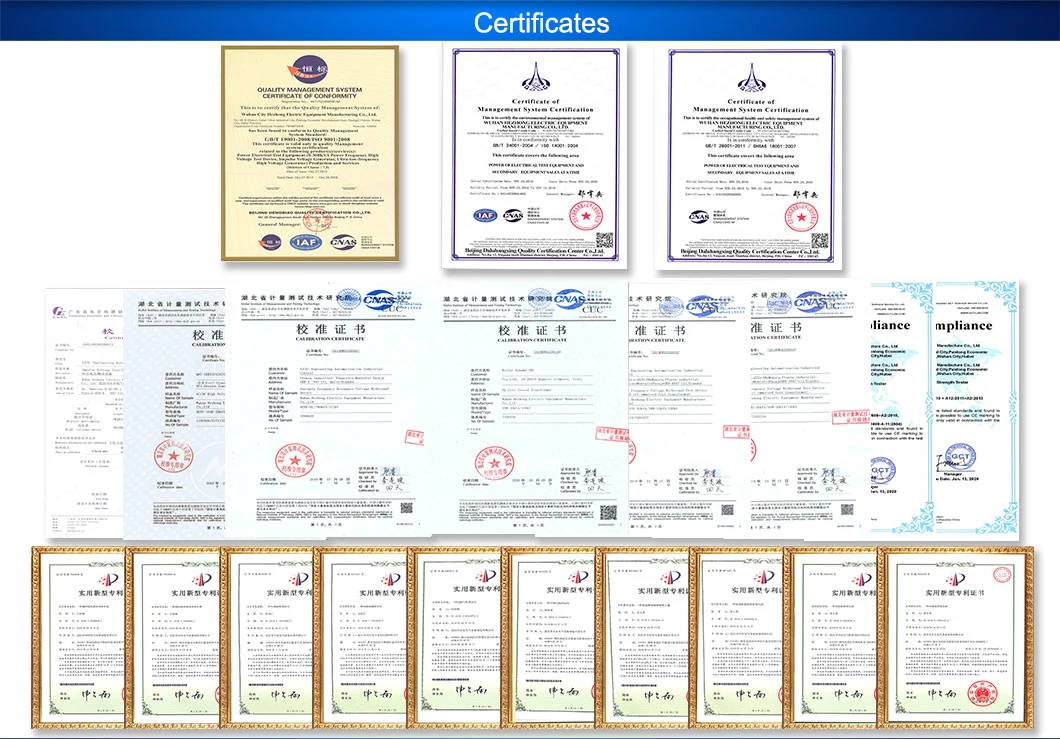 Customer Visit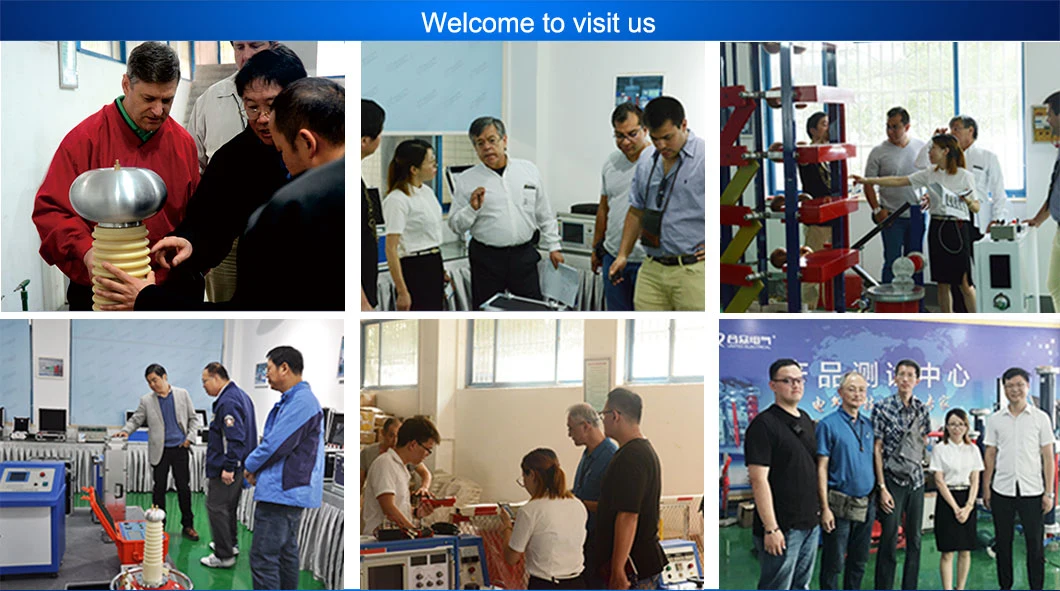 On-site Service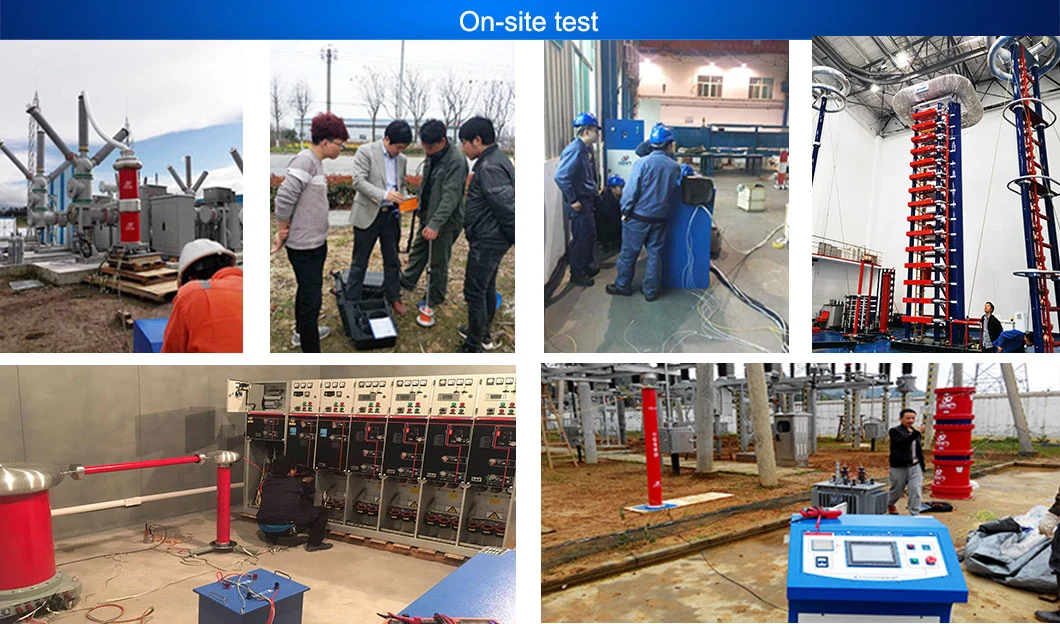 Packaging and Delivery