Current Transformer Tester/Transformer Turn Ratio Measuring Instrument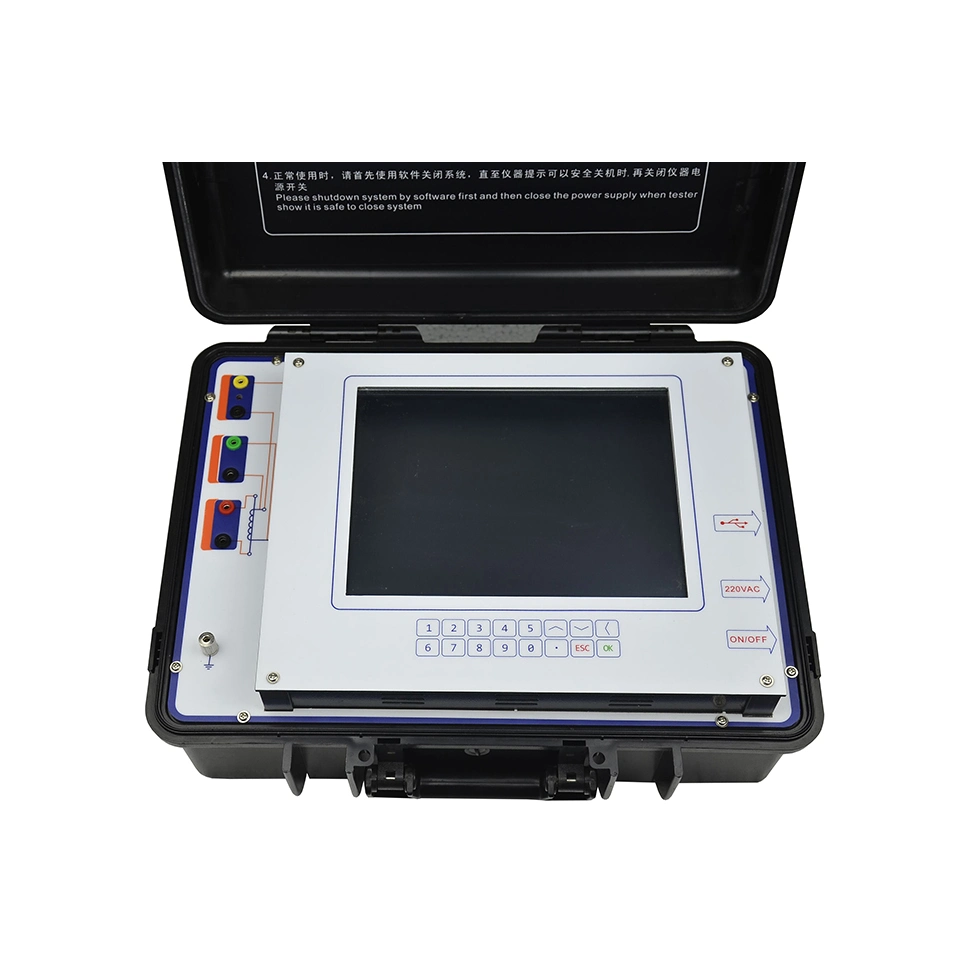 Application
1. Tests for current transformer:
1)Excitation curve and parameters test
2)Turns ratio test
3)Ratio and phase error test
4)Polarity mark check
5)Coil resistance measurement
6)Secondary loop burden measurement
7)Error line curve test for protection CT
8)Transient CT parameters test
9)CT nameplate guess
10)Saturation hysteresis loop curve measurement
2. Tests for voltage transformer:
1)Turns ratio test
2)Polarity test
3) Secondary burden test
4) Coil resistance test
3. Applications for CTPT analyzer:
1)CT nameplate check
2)CT parameters check in work burden
3)CT transient parameters analysis
4)CT ratio and phase error calibration
5)PT routine test
Technical parameters
1 Test standards: IEC60044-1, IEC60044-6, GB1208, GB16847, C57.13
2 Power supply: AC220V±10%,50Hz/60Hz±10%
3 Power output: 0.1~125V (AC)
4 Current output: 0.001~5A(RMS)
5 Power output: 300VA
6 Maximum knee voltage measurement; 45kv
7 Current measurement:
Range:0~10A (automatically change range in 0.1/0.4/2/10A)
Error <±0.1%+0.01%FS
8 Voltage measurement:
Range:0~200 V (automatically change range in 1V/10V/70V/200V)
Error < ±0.1%+0.01%FS
9 Turns ratio measurement:
Range :1~35000,
1~2000 error<0.05%
2000~5000 error>0.1%
5000~35000 error<0.2%
10 Phase measurement: error:±2min,resolution:0.01min
11 Coil resistance measurement:
Range:0~8kΩ (automatically change range in 2ohm/20ohm/80ohm/800ohm/8kohm)
Error< 0.2%RDG+0.02%FS
Maximum resolution:0.1mΩ
12 Temperature measurement:-50~100 Celsius degree, error<3 Celsius degree
13 CT Secondary burden:
Range 0~160ohm (automatically change range in 2ohm/20ohm/80ohm/160ohm)
Error <0.2%RDG+0.02%FS
Maximum resolution 0.001ohm
14 PT Secondary burden:
Range 0~80kohm (automatically change range in 800ohm/8kohm/80kohm)
Error <0.2%RDG+0.02%FS
Maximum resolution: 0.1ohm
15 PT ratio measurement:
Range :1~35000,
1~5000 error<0.2%
5000~35000 error<0.5%
16 Saved data groups:>1000groups
17 Work condition: Temperature:-10ºC~50ºC, moist:≤90%
18 Size: 485mm×356mm×183mm
19 Weight: <15Kg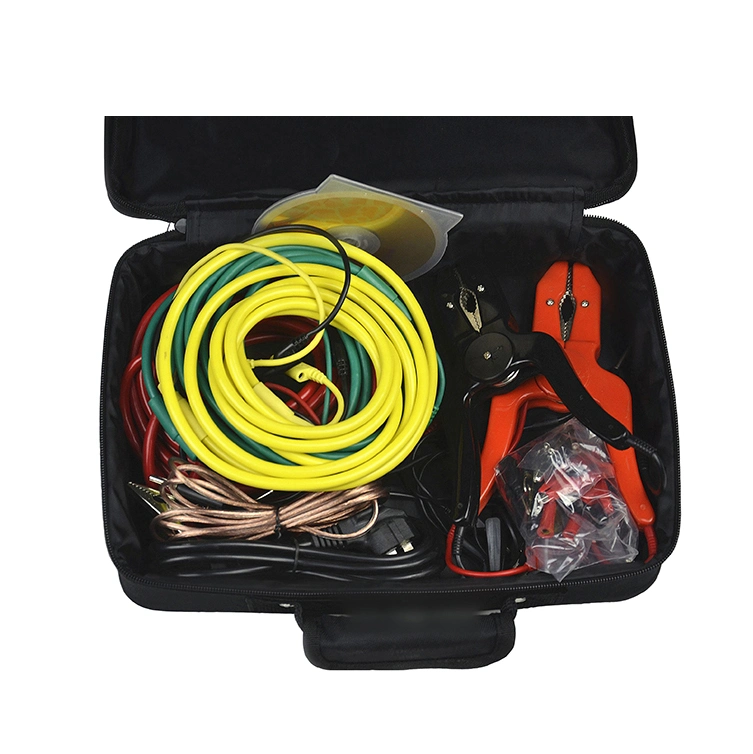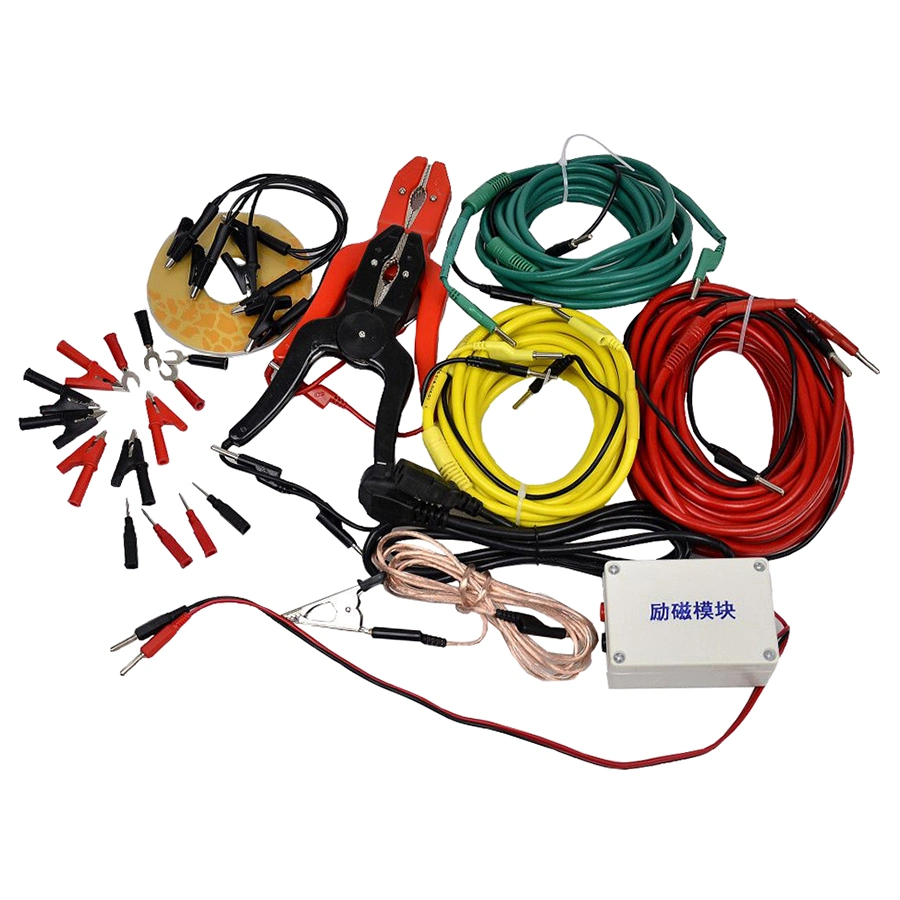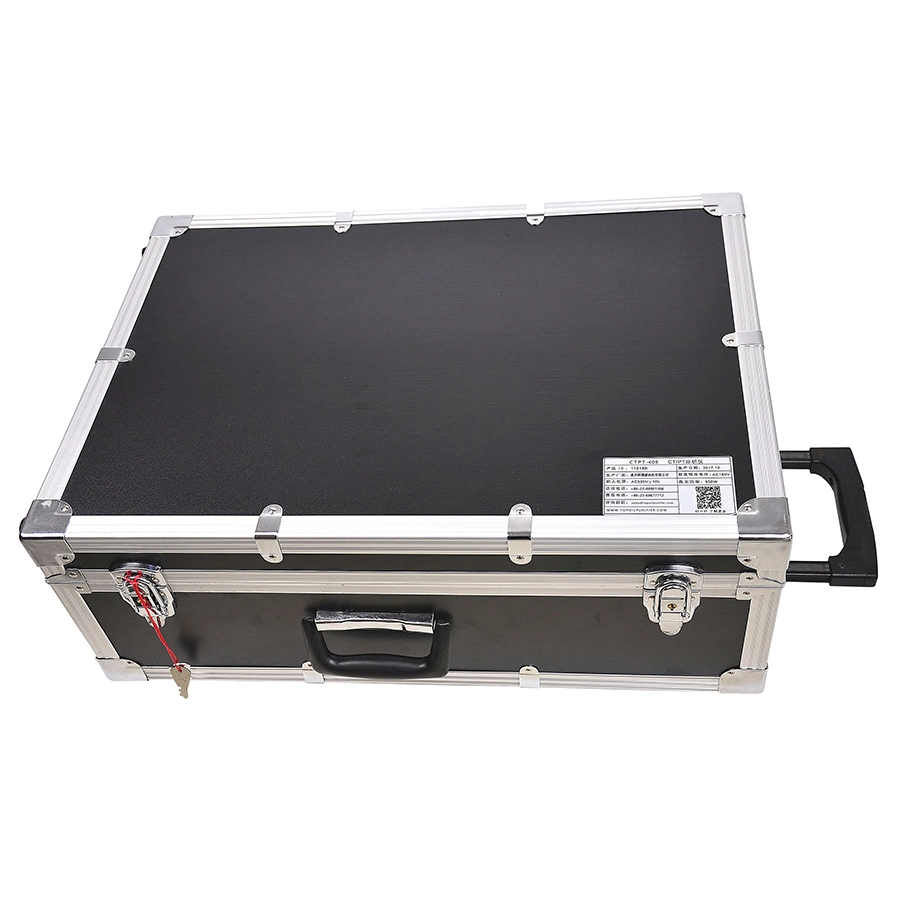 Related Certificates: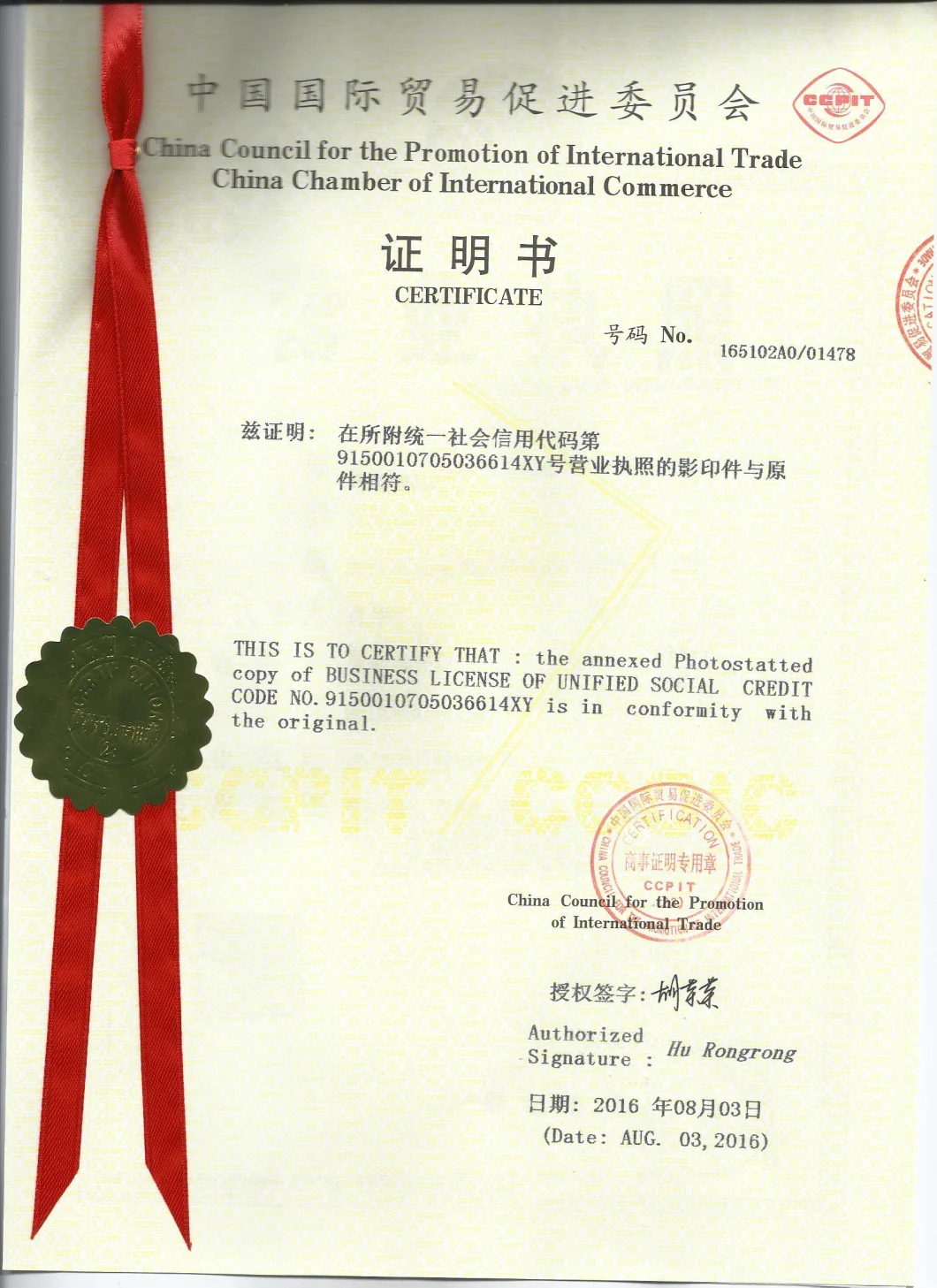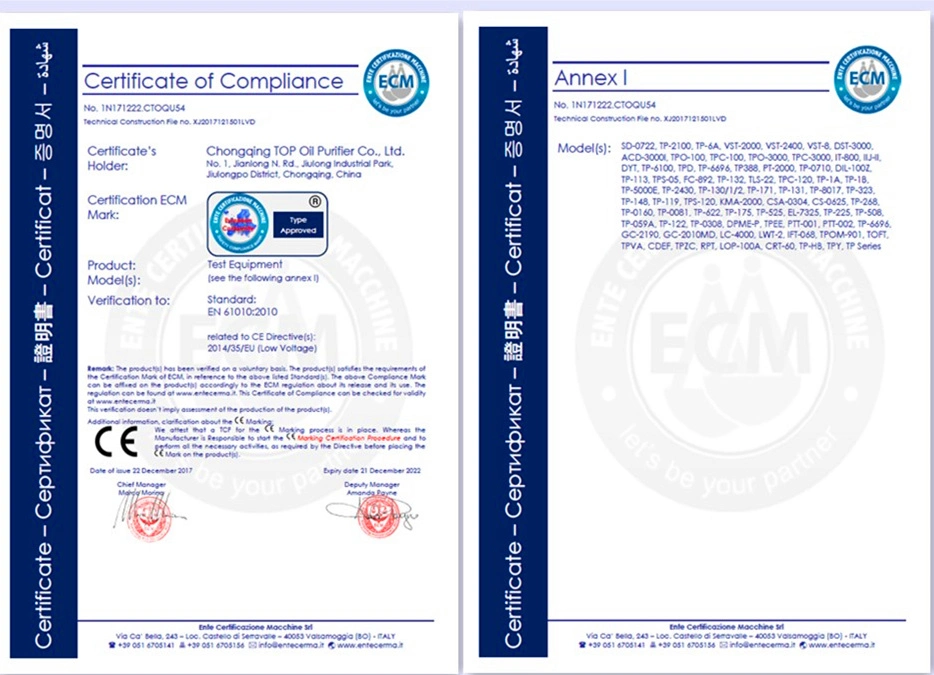 Our Company:
Located at Chongqing city--a southwest electromechanical manufacturing center as well as national municipality, Chongqing TOP is a professional leading manufacturer and supplier of oil purifiers and various related testers. We consists of departments respectively for technological development, machinery manufacture, instrument manufacture, quality control etc. On basis of mature development and manufacture technology and highly qualified production management team, the products own high quality, easy operation, excellent performance and lone service life.
TOP Oil Purifiers
are widespread in the fields of electric power, petrifaction, mineral, shipbuilding, steel construction, bridge, automobile and railway, playing a great role in reducing energy consumption for clients as well as environmental pollution. We provides you with reliable oil purifiers such as transformer oil purifier, turbine oil purification machine, hydraulic oil purifier, lubricating oil filtration machine, fuel oil restoration, oil and water separator, oil regeneration equipment, waste oil recycling equipment etc.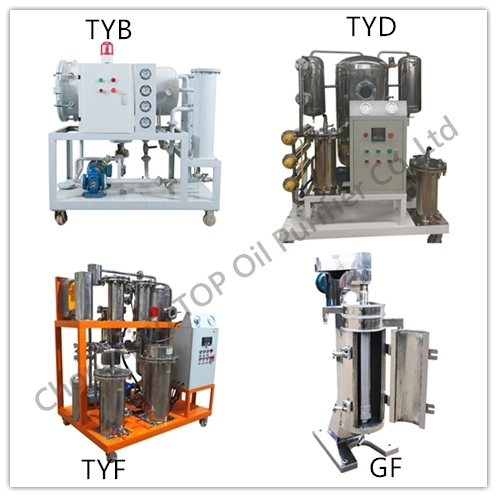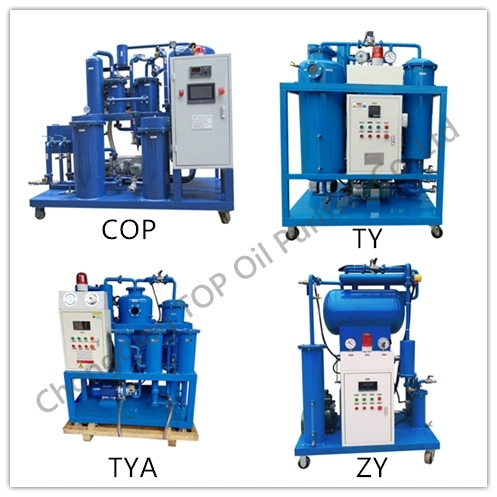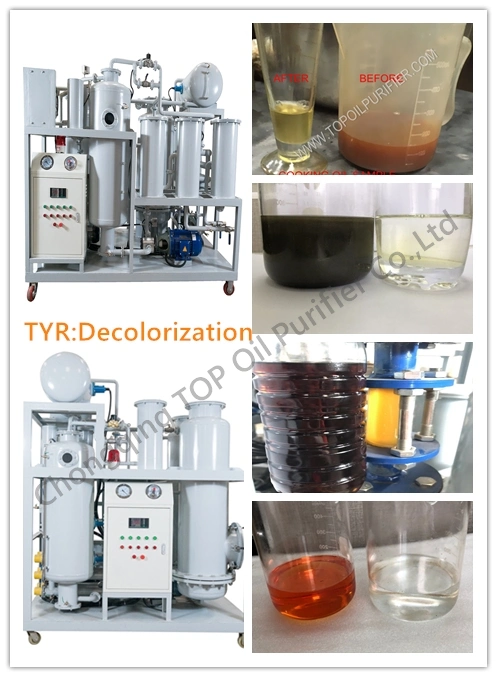 TOP Testers
works on the development, production, market, technical and after-sale service for petrochemical analyzers, transformer substation electrical testing equipment and circuit detecting equipment. Main products are water content testers, surface/interfacial tension testers, flash point testers, kinematic viscosity testers, oil acidity testers, insulation oil dielectric strength testers, transformer characteristics testers, relay protection testers, high voltage testing equipment etc.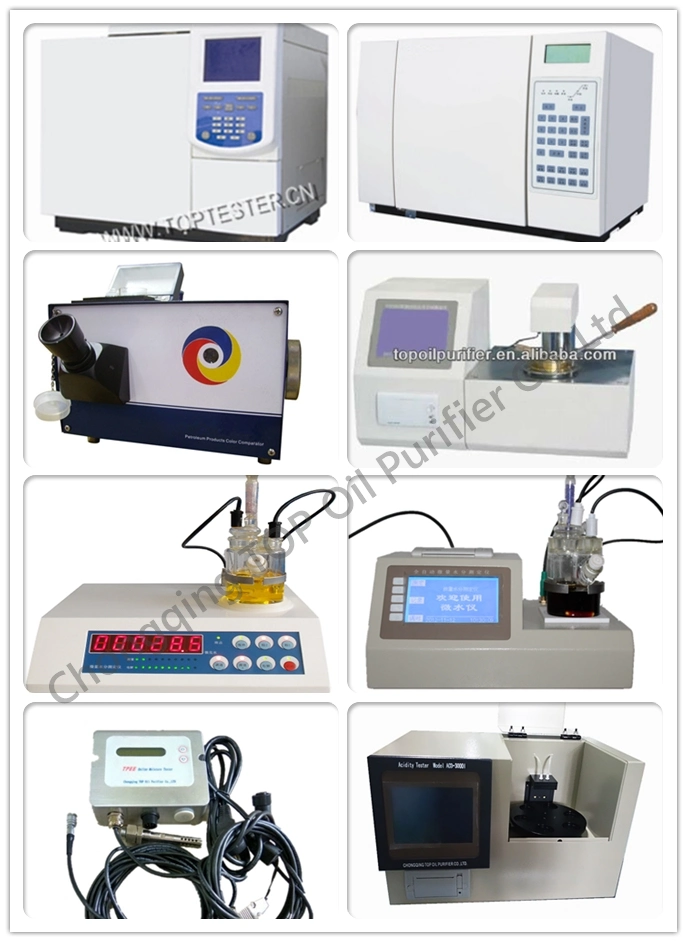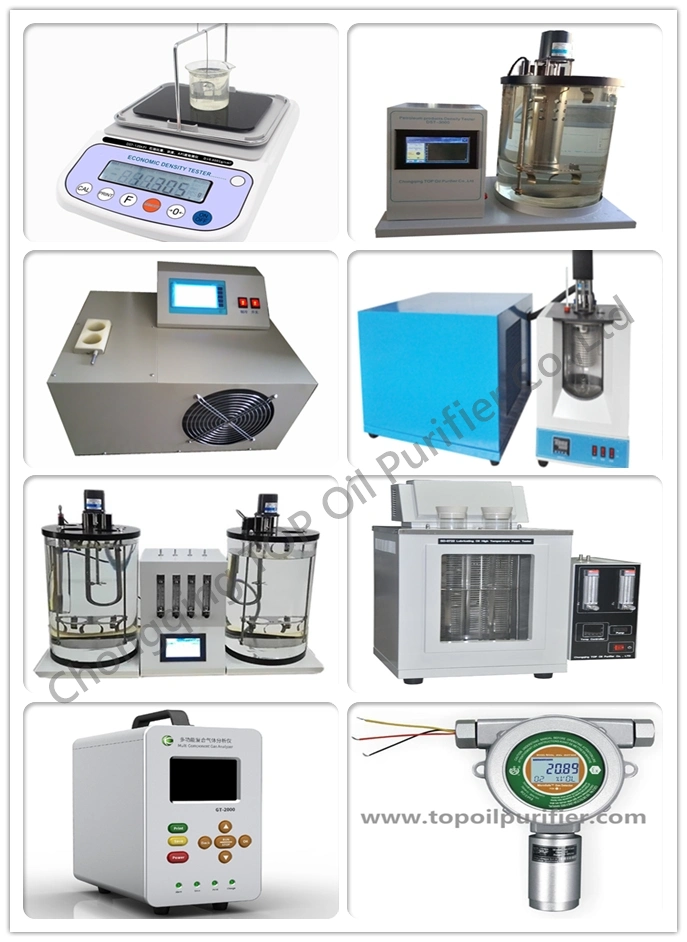 Honest Team
- TOP always honestly treat you and keep faith to make you satisfied with every cooperation with us.
Sincere Communication
- TOP sincerely communicate with you to guarantee the provided products to be your ideal ones.
Reliable Quality
-TOP own high quality and high performance for every TOP product is under strict quality control and testing.
Service Commitment
- TOP bring you prompt, considerate and professional aftersale service and technical support, and explore technology future together.