Description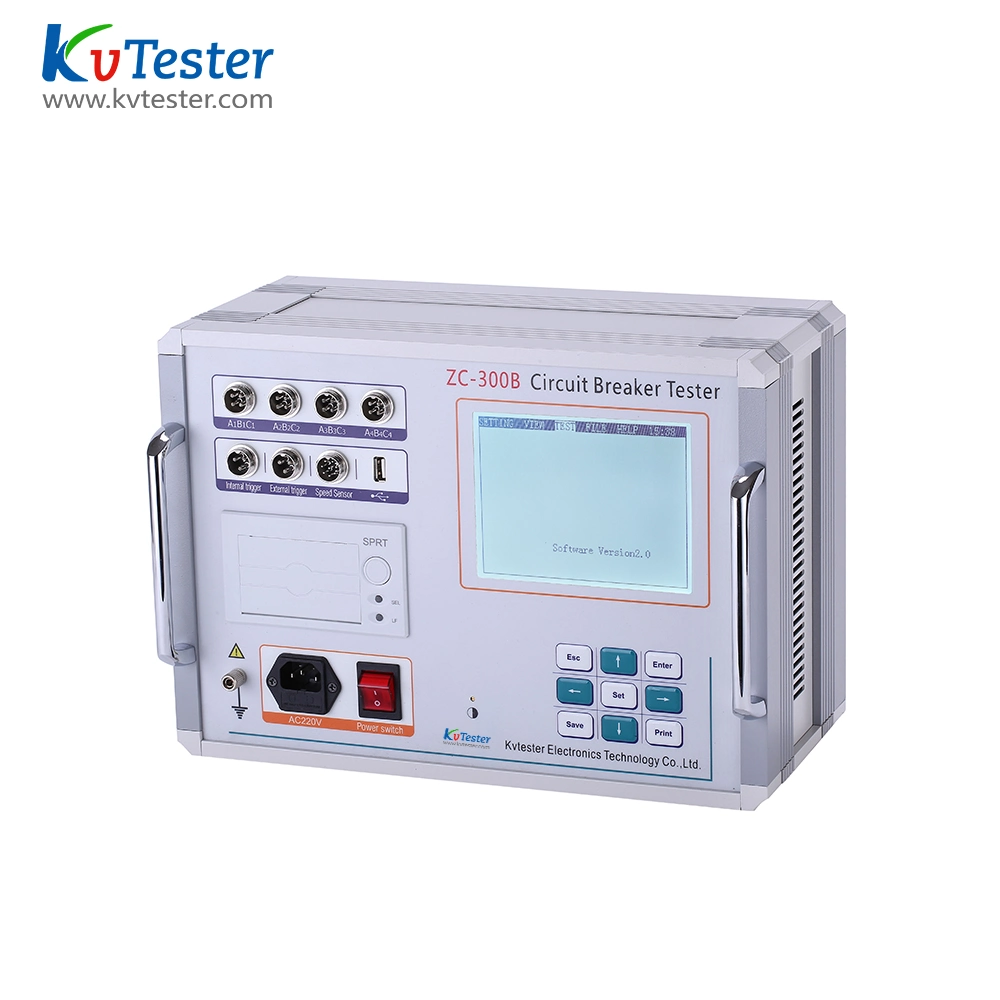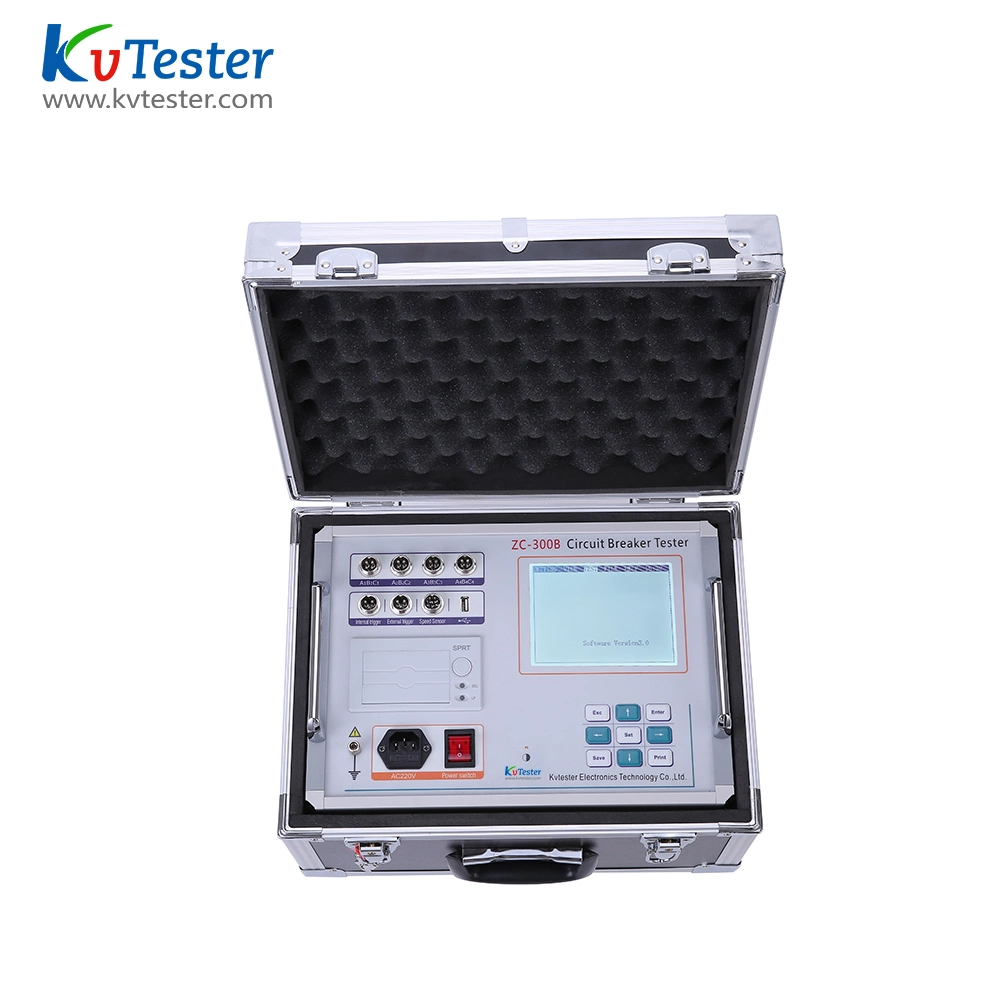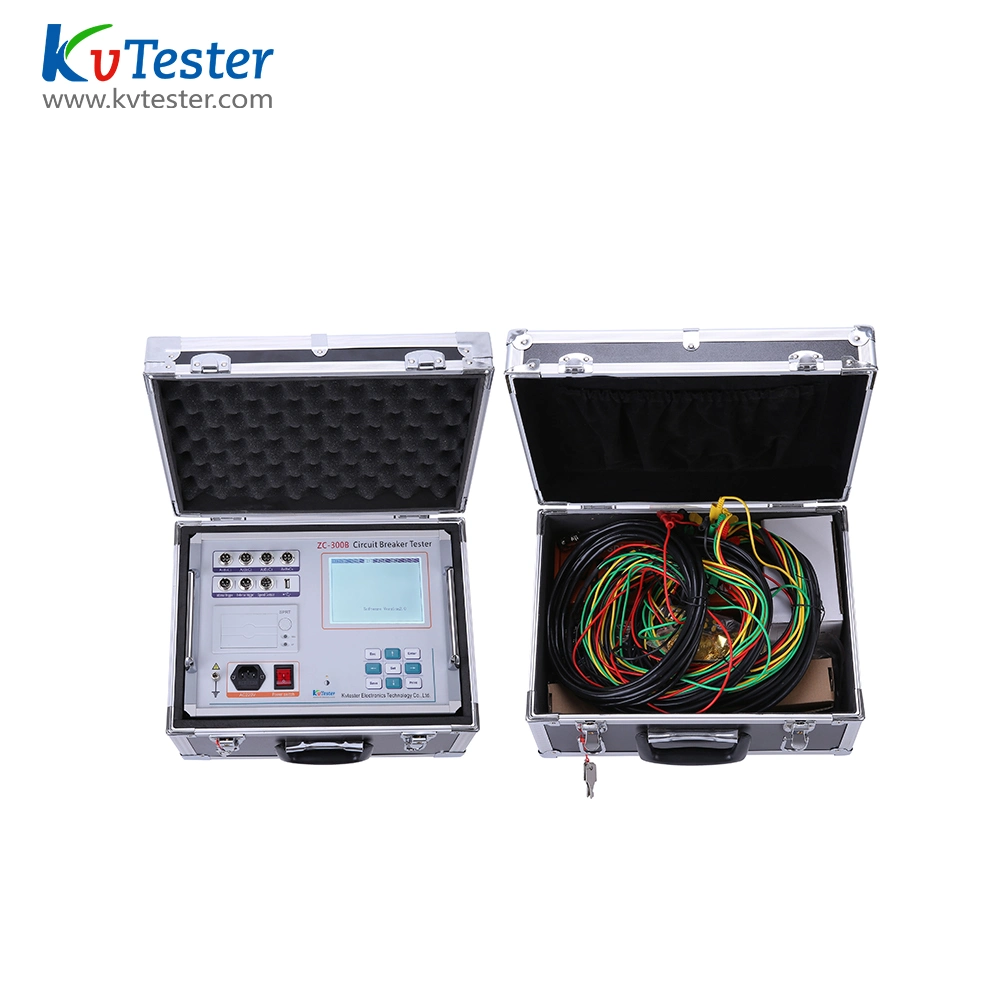 ZC-300B circuit breaker analyzer can be used to test and measure the mechanical characteristic parameters of high voltage switch ( such as vacuum, six fluoride, less oil, oil and other power systems. The measurement data is stable, strong anti-interference ability, can be in the 500KV level and below the power station to do experiments, wiring is convenient, simple operation, is the most convenient tool for high-voltage switch maintenance test.
Features
The instrument can automatically identify the fracture opening and closing state, and according to the reference state corresponding to the fracture tip and operation.

Independent 12 fracture, can detect and indicate the connection state of the fracture, facilitate the user to check the wiring

The tester can store 50 groups of test results.

Large screen LCD (320 * 240) LCD display, advanced gray screen, without reflection or black in the sun, and English characters graphic menu.

Operation tips, user-friendly menu interface, easy to operate.

The instrument has powerful function of graphic analysis, and the waveform and measurement data are displayed on the same screen.

The utility model has the function of time delay protection, and the coil voltage can be automatically cut off after the circuit breaker is operated.

The instrument can be divided into electric and manual test.

For high and low voltage test, automatically find the lowest open or closing voltage.

Reclosing test, can do parameters test for open-closing, closing-open and open-closing-open etc.

Vacuum contactor (Single coil) parameter measurement.
Product Parameters
1.Time measurement:12 channel

The inherent opening (closing time)

Opening (closing) in different phases

Opening (closing) in different period

The closing (opening) bounce time (bounce)

Test range:0.01ms~10000ms

Accuracy:within 1ms~100ms accuracy 0.5%±2words,

> 100ms accuracy 1%±2 words

Velocity measurement:breaking(just close)velocity

Average speed of a specified period of time (travel or angle)

2. Speed range:1mm sensor 0.01~25.00m/s,

0.1mm sensor 0.001~2.50m/s,

0.5° angle sensor0.01~25.00m/s

Universal sensor:0.01~10.00m/s

3.Stroke measurement:Moving contact stroke (stroke)

Contact travel (opening)

Overshoot stroke or reverse stroke (overshoot)

4. Sensor measurement range:

Linear displacement sensor 50mm,resolving power:0.1mm,stroke 0.1~50mm

Linear displacement sensor 300mm,resolving power:0.1mm,stroke 10~300mm

Linear displacement sensor 500mm,resolving power:1mm,stroke10~500mm

360°Line sensor:360о, resolving power :0.5о, stroke 5mm~999mm

Universal sensor:resolving power:0.1mm,stoke 5mm~999mm

5. Current measurement:The maximum current value of the opening (closing) coil be displayed.

6.Display: 320 x 240 LCD screen, adjustable contrast

7.Data storage: can store 100 sets of measurement data

8.Printer: high speed thermal printer

9. Power:AC/DC 220V ± 10%;50Hz ± 2%

10.DC power supply: output voltage: 35 ~ 265V continuously adjustable, output current: ≤ 15A (short time)

11. Size:360×250×140mm

12.Environment: -10ºC~+50ºC

13.Relative humidity:≤90%