IN-G055 Portable Hearing Test Impedance Screening Pure Tone Audiometer Headphone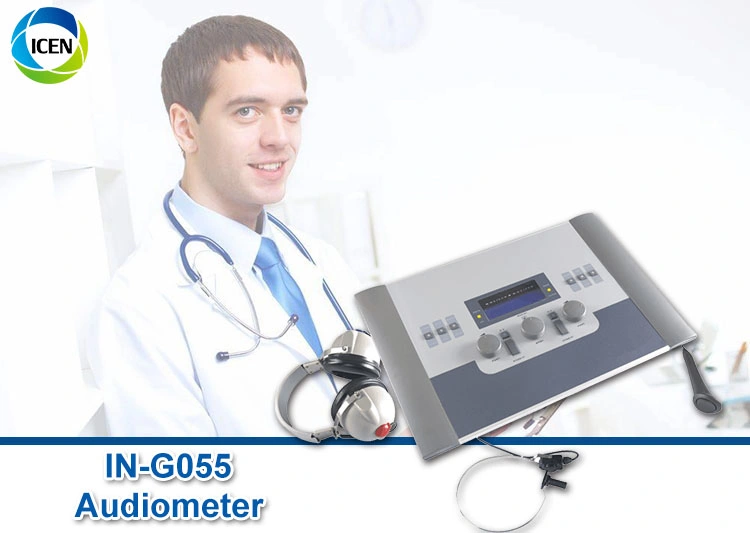 Display of economical audiometer:
There are two output LED on both side of the display,when the selected
detection
Signal transfer to corresponding ear, the screen would show.
During the audio detection,the up line of the display would
show the strength that provide to left or right ear by dBHL ration
When testing,the test ear would show"L" or "R" on the display.
Test frequency wouldshow in the middle of the screen.
If cover the opposite ear,it will show in the opposite side.
Technical Index of economical audiometer:
Channel: Two independent channel
Frequency: Air conduction; Bone conduction and free sound field 11 standard
frequency,125-8000Hz,bone conduction 250-6000Hz,error less than 1%.
Masking: Pure tone test ;ipsilateral white noise
Sound pressure range:
Output interface:TDH39 or plug-in Air conduction earphone,B71 Bone conduction earphone,free sound field
Standard function: Pure tone test.Provide continuant,pulse voice and warble tone
Normal: Press INT to start sound stimulate
Inversion: Press INT to stop sound stimulate.5dB step and 5dB step continuous attenuation,1DBerror. Have microphone
Distortion: Air conduction: <2.5%; Bone conduction: <5%
Operation Environment: Temperature + 10 °C-+ 35 °C, air temperature 30%-90%
Air pressure:860hPa -- 1060hPa
Preheating time: Less than 10 minutes
Size : 45cm*30cm
Weight : 1775g
Power source : 230VAC, 50Hz
Maximum power : 60VA
Executive standard : Audiometer producing standard: EN60645-1, EN60645-2,EN60645-4 and ANSI S3.6-1996
Safety standard : EN 60601-1,level 1 class B EN 60601-1-2;EN 60601-1-4
Standard accessory: TDH39 Air conduction earphone,B71 Bone conduction earphone(reprovision),responder, power line.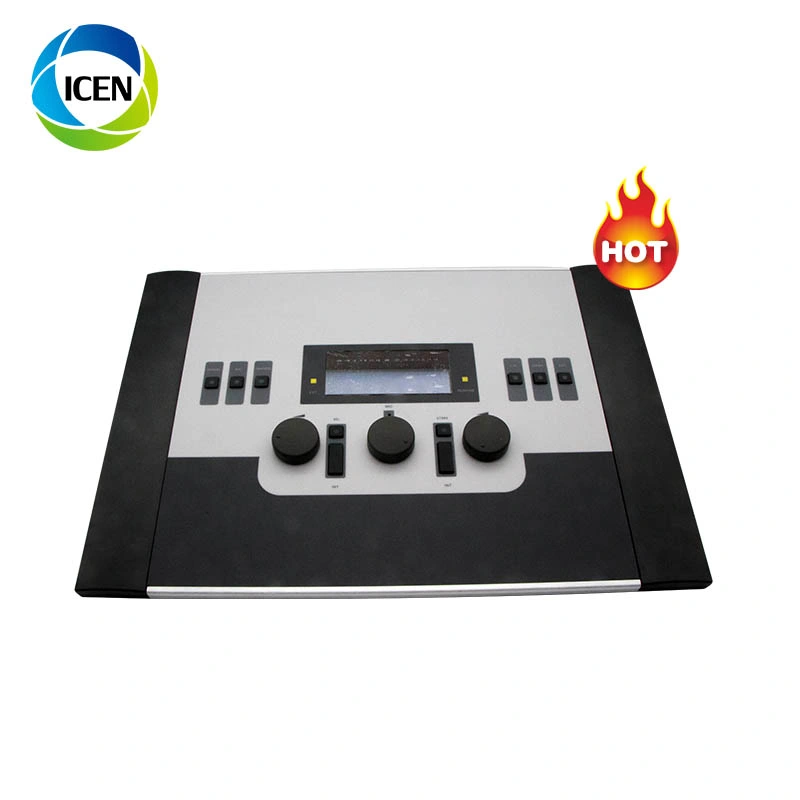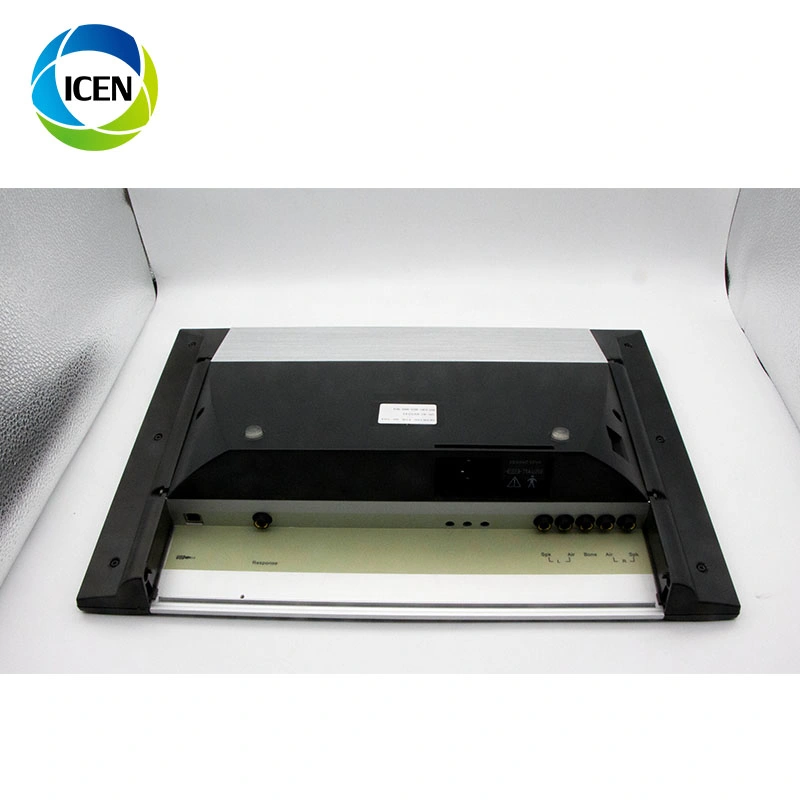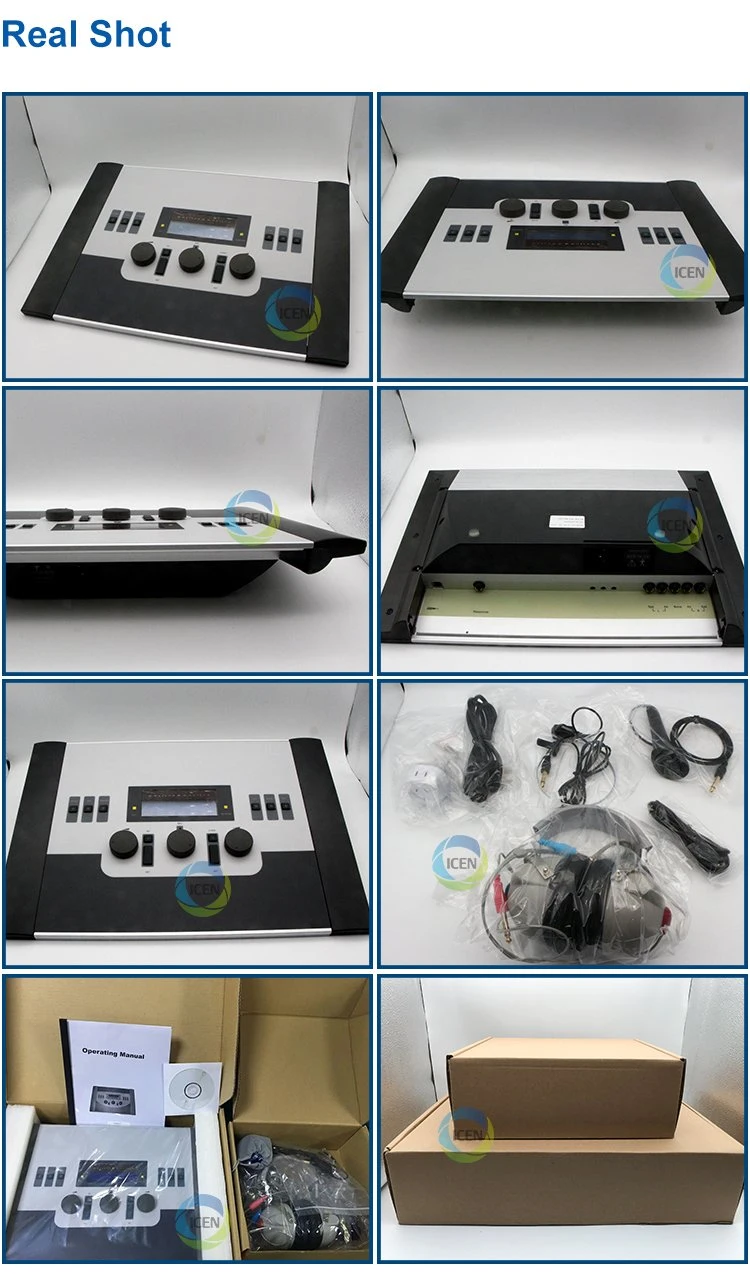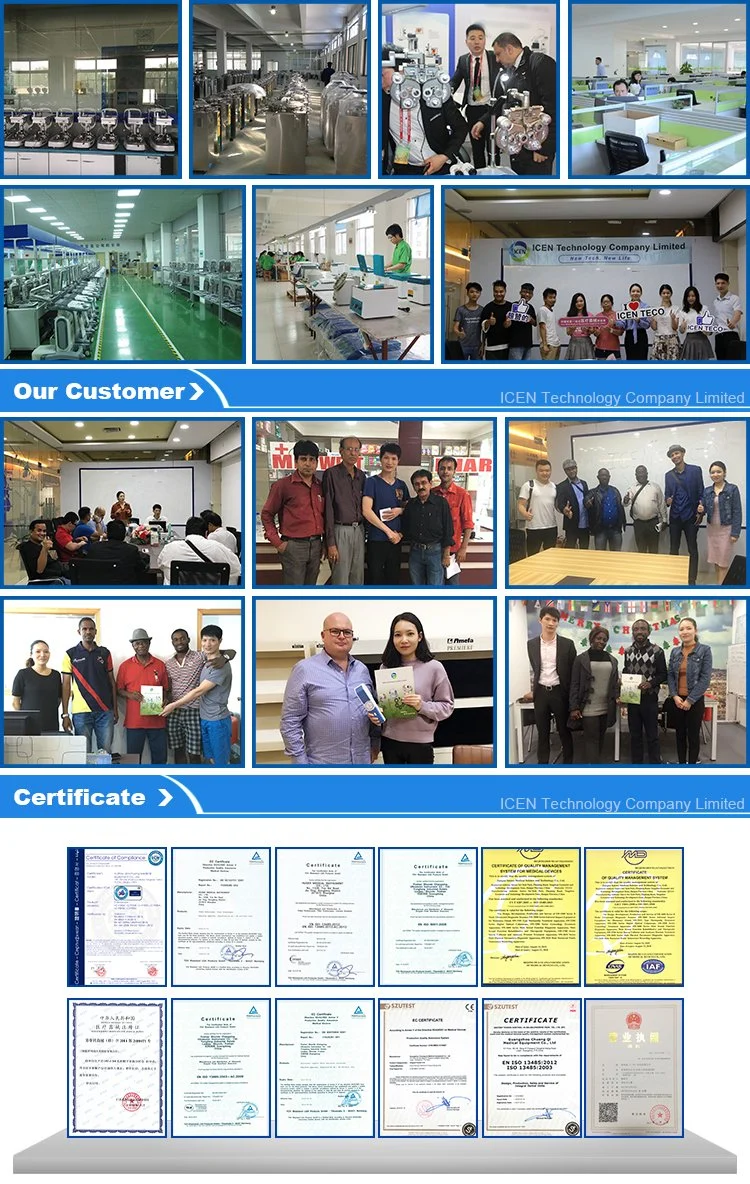 FAQ:
How to buy your products ?Do you have distributor in our country?
You can buy the products from our company directly.Normally the procedure is:Sign the contact ,payment byT/T, contact the shipping company to delivery the goods to your country.
The free warranty is one year from the day of Commissioning qualified.
Can we visit your country ?
Of course,we will prepare for everything in advance if it is necessary .Generally,it is require that customers must have build agency relationship or business relationship with our company.
How long is the validity of quotation?
Generally,our price is valid within one month from the date of quotation .The price will be adjusted appropriately according to the price fluctuation of raw material and changes in market .
Do you have the CE certificate ?
Yes, most of our products have the CE certificate.
What's the production date after we confirm the order ?
This depends on the quantity. Normally, for the mass production, we need about 7-10 days to finish the production.