Brief introduction
Partial discharge test is the main testing item of the insulation of the electric power equipment, and parameters such as partial discharge are important indicators to evaluate the quality of the electric power equipment. Being the new member of the successful PD Test Equipment series, the JFD-2000A PD Test System series is developed according to the latest international and domestic technological progress.
The JFD-2000A uses the worldwide standard Windows operating system and an intuitive control and display panel to allow even inexperienced operators to learn quickly with minimal training. In addition, advanced features such as higher accuracy, auto-mated calibration, data analysis, and customized test recording, are standard. The product also has the full program-controlled automatic calibration, automatic synchronization, automatic voltage recording, automatic measurement & save & playback features.
Support all kinds of parameters in IEC-270 such as the discharge repetition rate n, the average discharge current I. Various display style of the PD wave form such as sine map, dot matrix and so on, making it easier to get the result. New digital filtering and interference suppression combined with a rich and dynamic statistical analysis of patterns.
COMPATIBLE JFD-2000A system, the detection method, measurement loop, technical performance parameters comply with the latest GB7354 and IEC-270 "partial discharge measurement" standards. Applicable to all types of high voltage electrical equipment, partial discharge measurement, covering the full voltage and capacity levels, on behalf of the domestic digital PD instruments of the most advanced technology.
Products features
2. Automatic calibration, synchronization, voltage recording, saved measurements, playback.
3. Automatically generated test report.
4. Two-dimensional and three-dimensional diagram display PD.
5. Digital fenestration technology, strong anti-interference ability.
6. Dual -channel measurement and digital differential technology, which can measure 2 sample or 1 sample of two measuring points PD signal, can be easily analyze source of partial discharge signals.
Product parameters
Measuring channel

A, B 2 channels

Measuring sensitivity

0.1pC

Measuring frequency range

3dB width 10kHz-300kHz

Programmable filter gears setting

Low end:10,20,40kHz




High end:100,200,300 kHz

Gain dynamic range

120dB

Sampling rate

0.1μs/point for each channel

Sampling accuracy

8 bit±1/2LSB

Synchronous frequency

30,100,150,200,250Hz or any Hz

Calibration impulse generator

HTJF-301

Calibration impulse voltage

10V,5V,2V,1V,0.5V,0.2V :six gears available

Calibration capacitor

50pF,200pF :two gears available

Calibration impulse voltage rise time

<60ns, pulse width>20μs

Calibration impulse voltage fall time

>100μs

Calibration phase angle range

0-360

PD peak value

0-1000pC

Working power

AC 220V±10%,50Hz, power<100VA, fuse 0.5A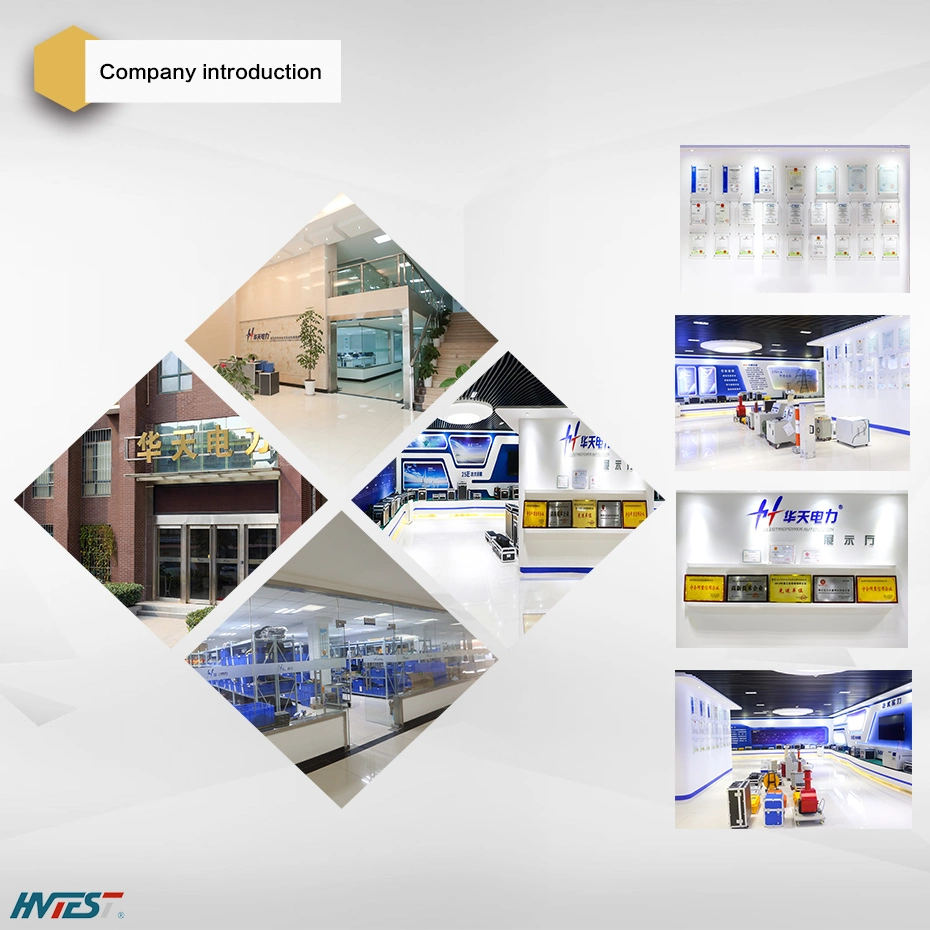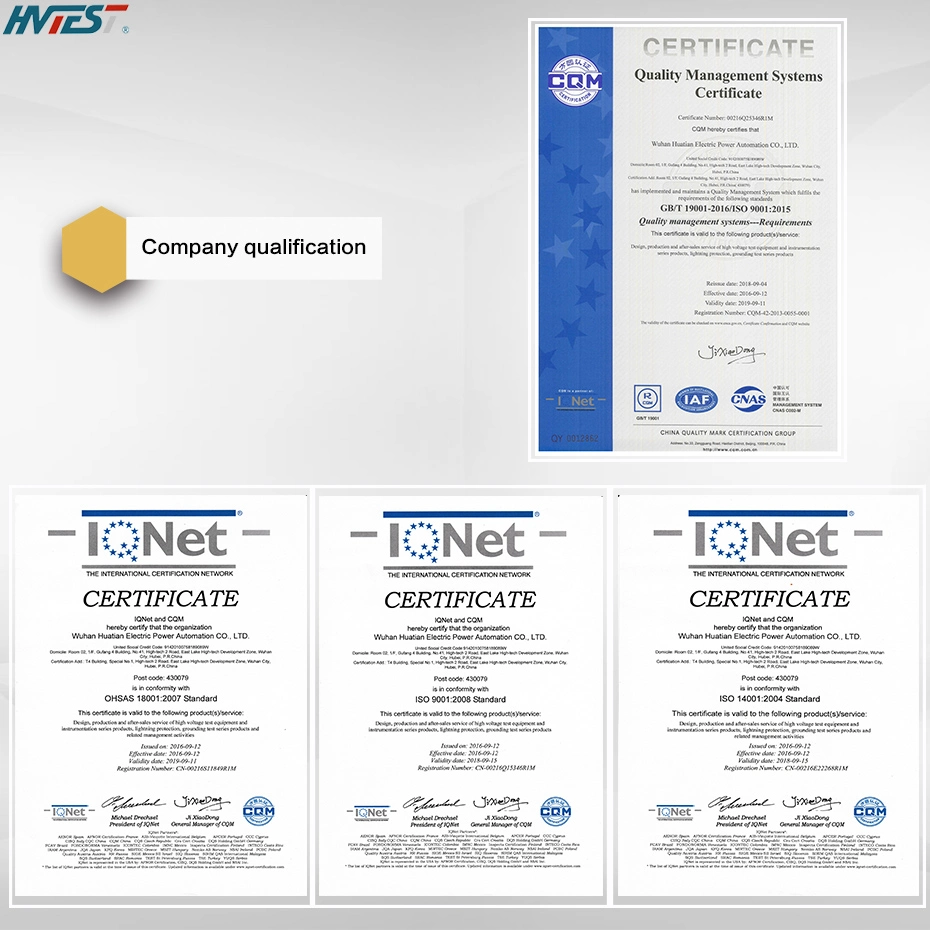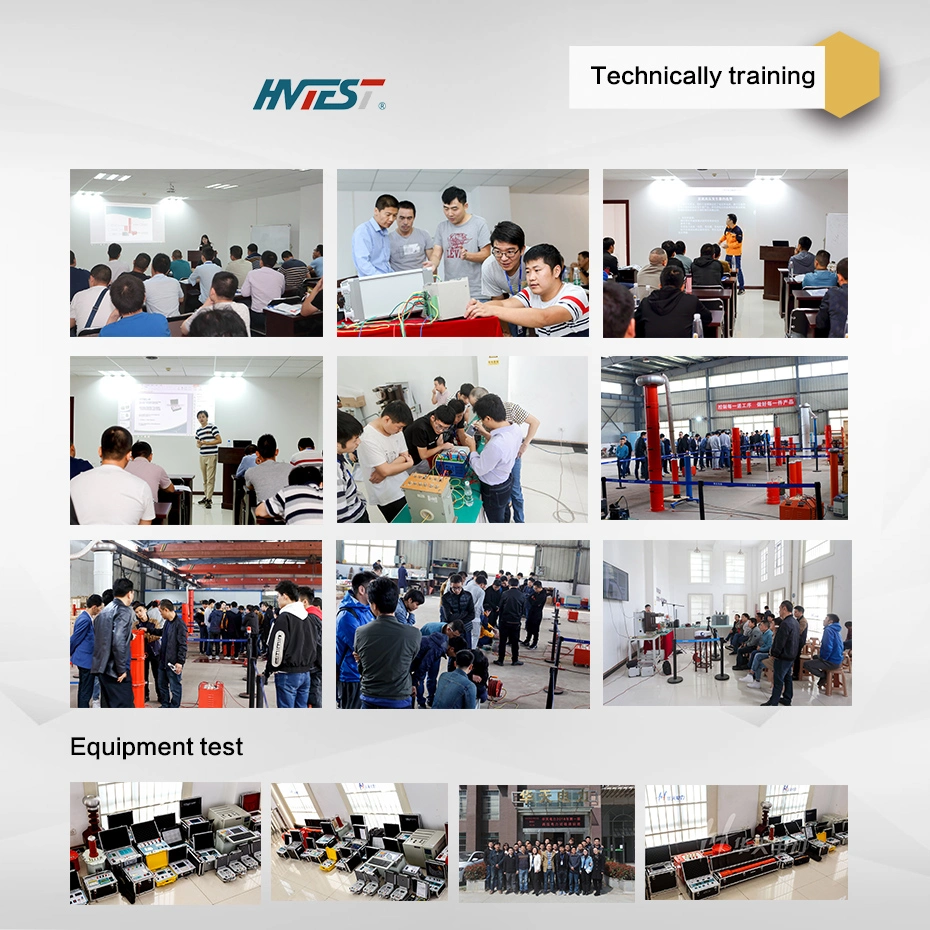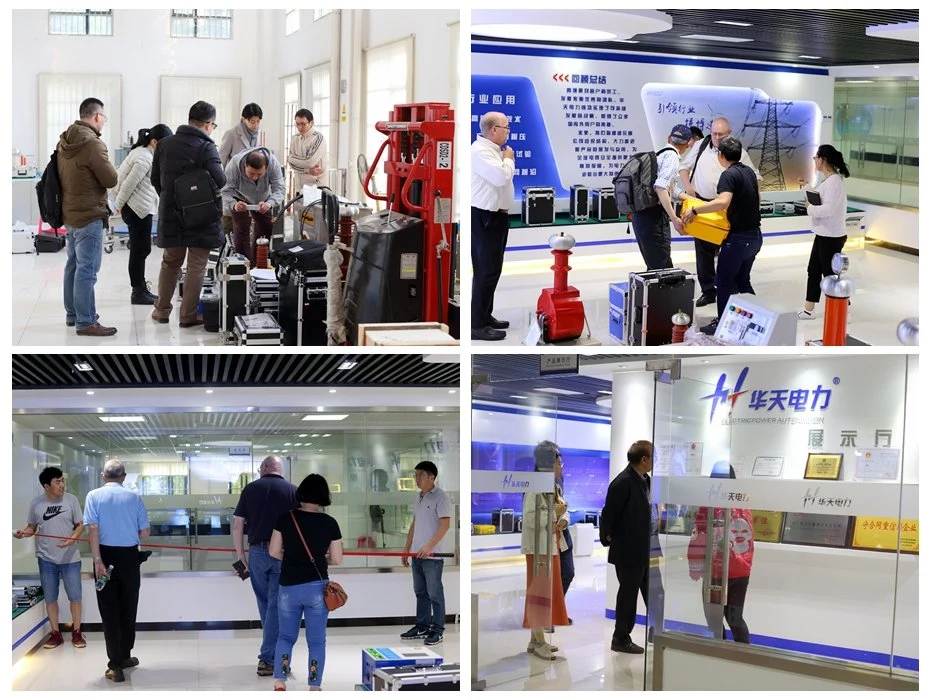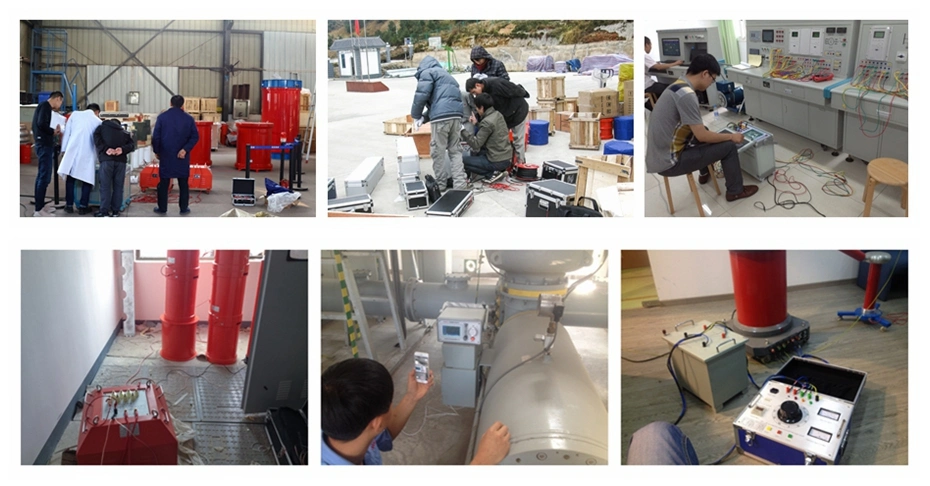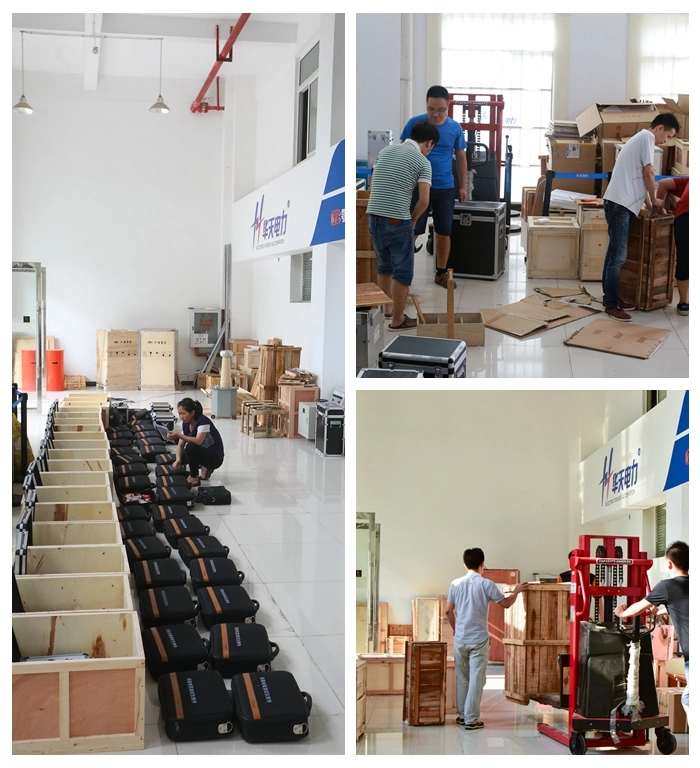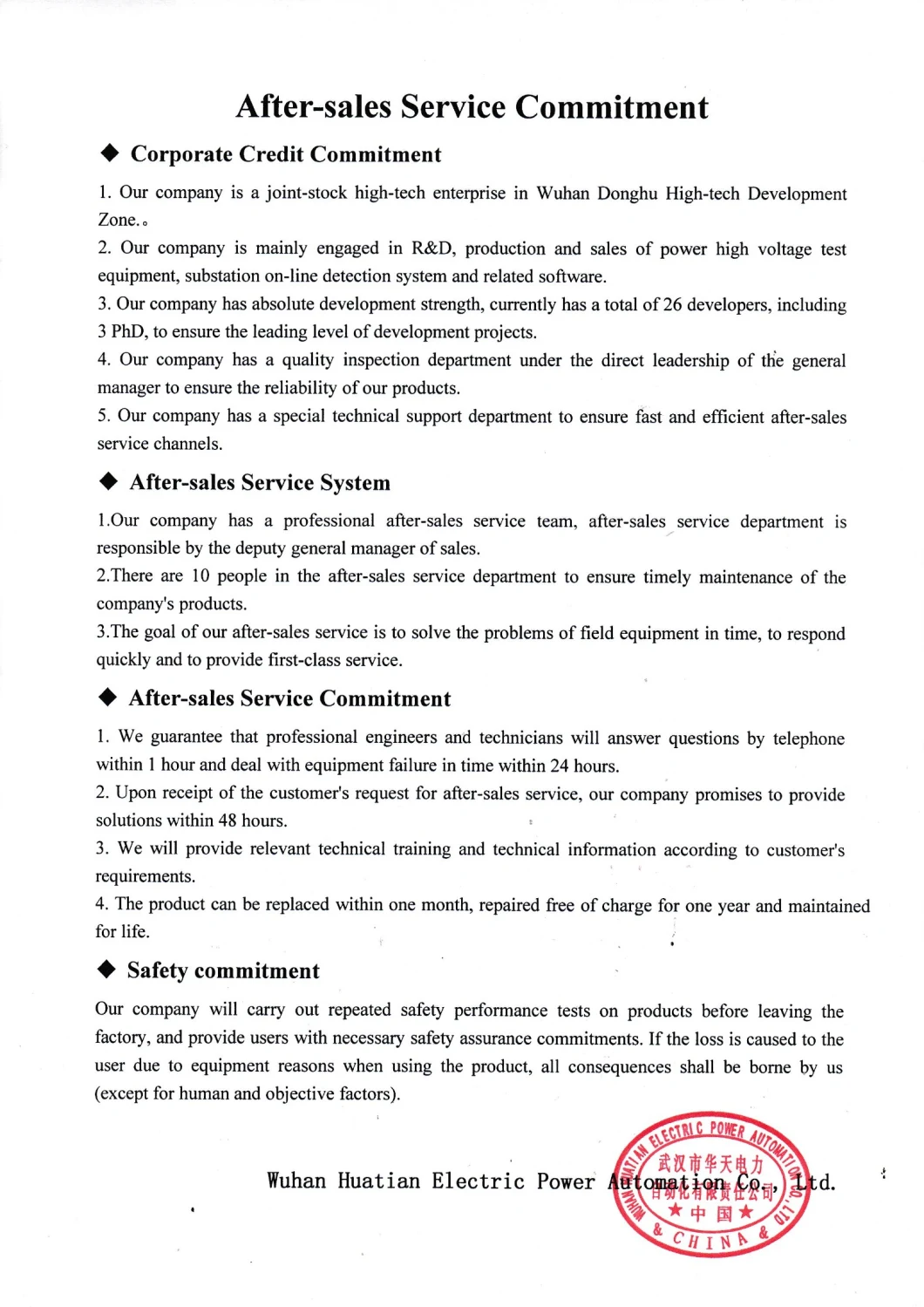 Common problem
1. Is your company a sales company or a manufacturer?
Wuhan Huatian Electric Power Automation CO., LTD.is an industrial and trade enterprise, with its own factory, self-produced and self-sold. We were founded in 2004 and have fifteen years of production experience. Our company has reliable production lines, test rooms and R&D centers.

2. Whether the goods are in stock, whether they can be customized, and how long the delivery time is.
After the goods have been ordered, we can be made to order according to the special requirements of customers by using the latest technology. The delivery time is usually within 10 working days if there are no accidents.

3. Is the quality guaranteed?
In order to ensure quality, we use imported components in large quantities. After three times of quality inspection, the goods can be sent out, and the export is uniformly packed in non-fumigation wooden boxes.

4. What are the after-sales terms?
We offer free consulting service, one year warranty, and adopt various methods such as email communication, video calls, technology door-to-door, aiming to solve any after-sales problems in a timely manner.

5. What are the cooperative countries or regions?
Products have been successfully exported to the United States, Brazil, Australia, Russia, the Netherlands, Indonesia, Bangladesh, Iran, India, Saudi Arabia, Mongolia, Japan and other countries and regions. In the United States, India, Vietnam and other regions have cooperative distributors, can provide thoughtful services.
Contact us
Wuhan Huatian Electric Power Automation CO., LTD
Address: T4, No. 1, High-tech 2 Road,East Lake High-tech Development Zone,Wuhan
Zip code: 430074
Tel:(+86)-27-8745 7960 / (+86)027-87993136 / 13808601259
Fax: (+86)-27-8799 3136