Loop resistance tester is suitable for high-voltage switch contact (loop) resistance high precision test, which is also suitable for other occasions requiring large current and micro resistance measurements. The test current can't be less than 100A . It is widely used in electrician production department, electric power operation department, scientific research unit and college.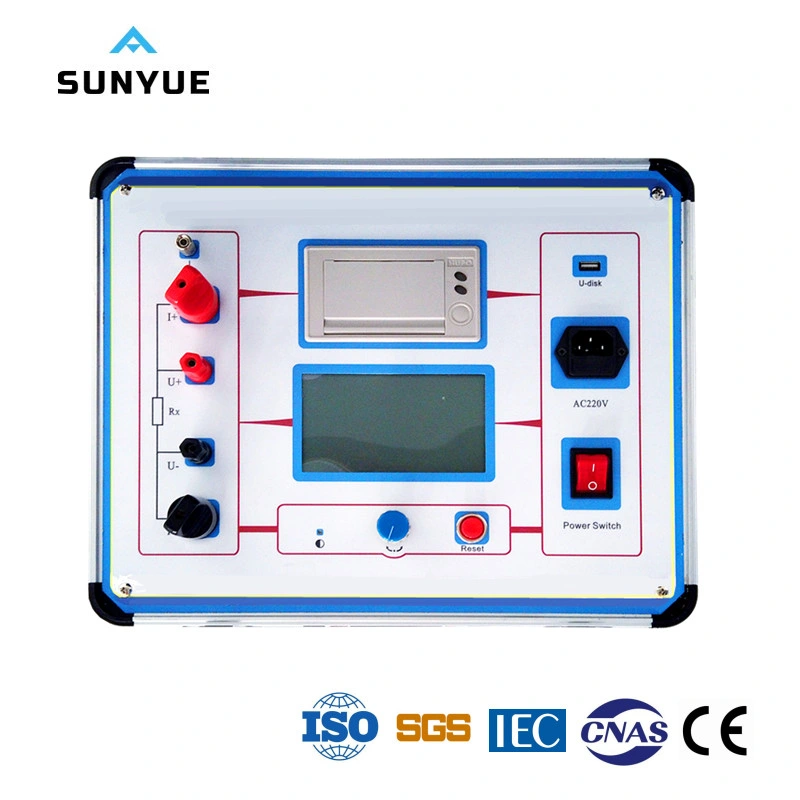 1.The high precision circuit resistance tester adopts the latest power technology and can output large current continuously for a long time.
2.Under severe disturbance, the reading is stable and repeatable.
3.The best resolution is 0.01μΩ, which is the only contact resistance tester that can reach 0.01μΩ resolution at present.
4.Using imported high performance CPU, automatic switching range according to system signal size when measuring.
| | | | | | | |
| --- | --- | --- | --- | --- | --- | --- |
| Model | Measurement Range | Output Current | Measurement Accuracy | Display Method | Communication Mode | Printer |
| SYNY-00281HL | 0~1999μΩ | 0~100A | 1μΩ | LED | | / |
| SYNY-00282HL | 0~2999.9μΩ | 50~200A | 0.01μΩ | LCD | USB or RS232 serial port | With printer |
| SYNY-00284HL | 0~2999.9μΩ | 100~400A | 0.01μΩ | LCD | USB or RS232 serial port | With printer |
| SYNY-00286HL | 0~2999.9μΩ | 100~600A | 0.01μΩ | LCD | USB or RS232 serial port | With printer |