ZC-300B circuit breaker analyzer can be used to test and measure the mechanical characteristic parameters of high voltage switch ( such as vacuum, six fluoride, less oil, oil and other power systems. The measurement data is stable, strong anti-interference ability, can be in the 500KV level and below the power station to do experiments, wiring is convenient, simple operation, is the most convenient tool for high-voltage switch maintenance test.
Features
The instrument can automatically identify the fracture opening and closing state, and according to the reference state corresponding to the fracture tip and operation.

Independent 12 fracture, can detect and indicate the connection state of the fracture, facilitate the user to check the wiring

The tester can store 50 groups of test results.

Large screen LCD (320 * 240) LCD display, advanced gray screen, without reflection or black in the sun, and English characters graphic menu.

Operation tips, user-friendly menu interface, easy to operate.

The instrument has powerful function of graphic analysis, and the waveform and measurement data are displayed on the same screen.

The utility model has the function of time delay protection, and the coil voltage can be automatically cut off after the circuit breaker is operated.

The instrument can be divided into electric and manual test.

For high and low voltage test, automatically find the lowest open or closing voltage.

Reclosing test, can do parameters test for open-closing, closing-open and open-closing-open etc.

Vacuum contactor (Single coil) parameter measurement.
Product Parameters
1.Time measurement:12 channel

The inherent opening (closing time)

Opening (closing) in different phases

Opening (closing) in different period

The closing (opening) bounce time (bounce)

Test range:0.01ms~10000ms

Accuracy:within 1ms~100ms accuracy 0.5%±2words,

> 100ms accuracy 1%±2 words

Velocity measurement:breaking(just close)velocity

Average speed of a specified period of time (travel or angle)

2. Speed range:1mm sensor 0.01~25.00m/s,

0.1mm sensor 0.001~2.50m/s,

0.5° angle sensor0.01~25.00m/s

Universal sensor:0.01~10.00m/s

3.Stroke measurement:Moving contact stroke (stroke)

Contact travel (opening)

Overshoot stroke or reverse stroke (overshoot)

4. Sensor measurement range:

Linear displacement sensor 50mm,resolving power:0.1mm,stroke 0.1~50mm

Linear displacement sensor 300mm,resolving power:0.1mm,stroke 10~300mm

Linear displacement sensor 500mm,resolving power:1mm,stroke10~500mm

360°Line sensor:360о, resolving power :0.5о, stroke 5mm~999mm

Universal sensor:resolving power:0.1mm,stoke 5mm~999mm

5. Current measurement:The maximum current value of the opening (closing) coil be displayed.

6.Display: 320 x 240 LCD screen, adjustable contrast

7.Data storage: can store 100 sets of measurement data

8.Printer: high speed thermal printer

9. Power:AC/DC 220V ± 10%;50Hz ± 2%

10.DC power supply: output voltage: 35 ~ 265V continuously adjustable, output current: ≤ 15A (short time)

11. Size:360×250×140mm

12.Environment: -10ºC~+50ºC

13.Relative humidity:≤90%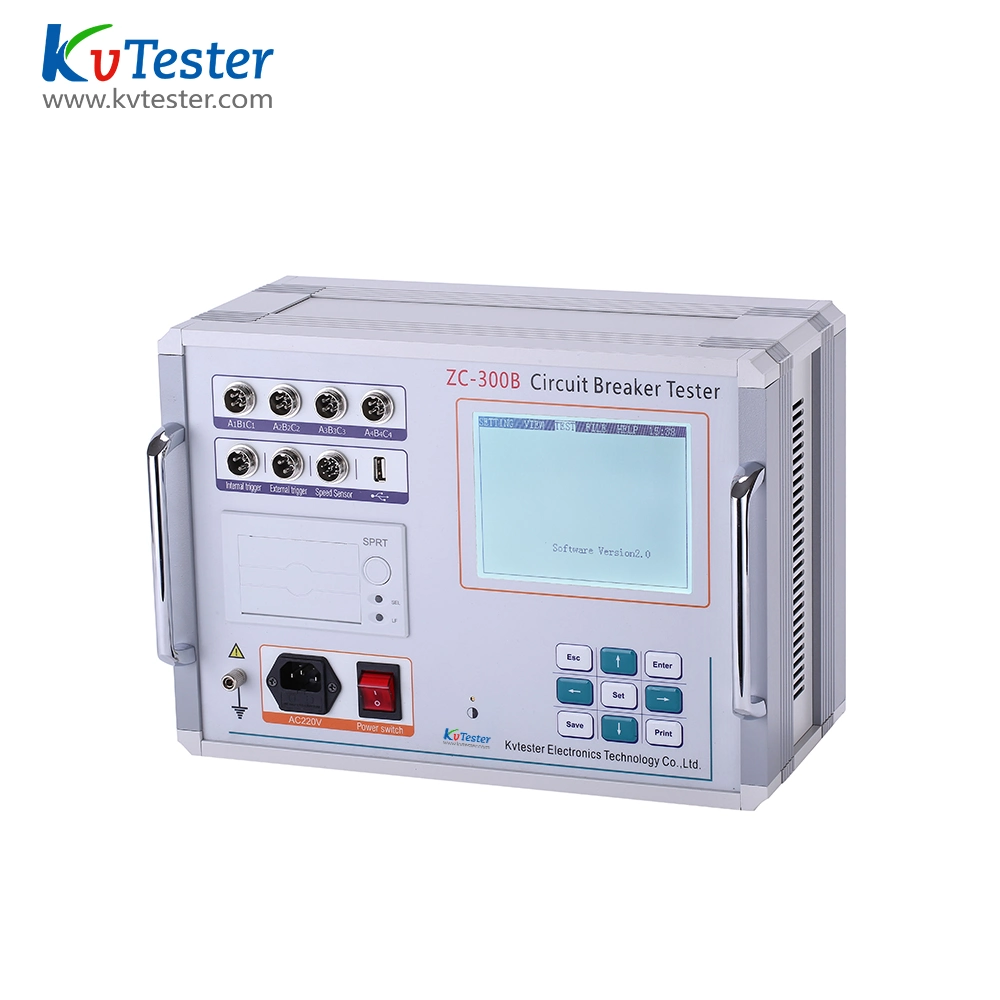 Why Choose us?
1) Owning core technology and advanced equipment with our own Technology Dept.;
2) On-line operation guidance and professional technical support ability.
3) Good quality can be ensured by our Professional QC team with competitive price.
State Grid Corporation of China is one of our customer!
4) Certifications are available.
5) OEM Service Offered.
6) Design Service Offered.
7) Small trial order can be accepted to see our quality and service.
8) Standardization, effectiveness and timeliness of the pre-sale, in-sale and after sales service.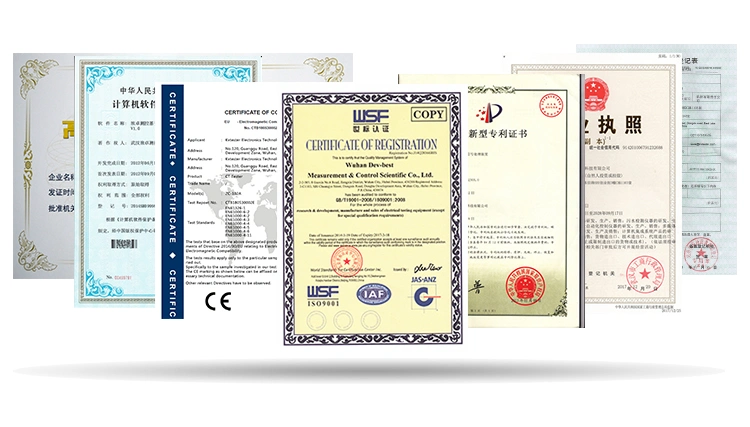 Company Information

Kvtester Electronics Technology Co.,Ltd is the supplier of the State Grid in China. It means we are the supplier of the Chinese Government.And our products spread throughout the whole China.
What's more, our customers come from different countries like America, England, Bulgaria, Brazil, Chile, Malysia, Vietnam and so on.

Our main products are CT PT Analyzer, Protection relay Tester, Transforer test equipment, Circuit Breaker Analyzer, Insulation Oil Tester, Cable Fault Locator, Series Resonant/Voltage-withstand Test Equipment, Secondary/Switch Test Equipment, Power Quality Analyzer, High Voltage Generator, High Voltage Capacitor, Testing Transformer and so on.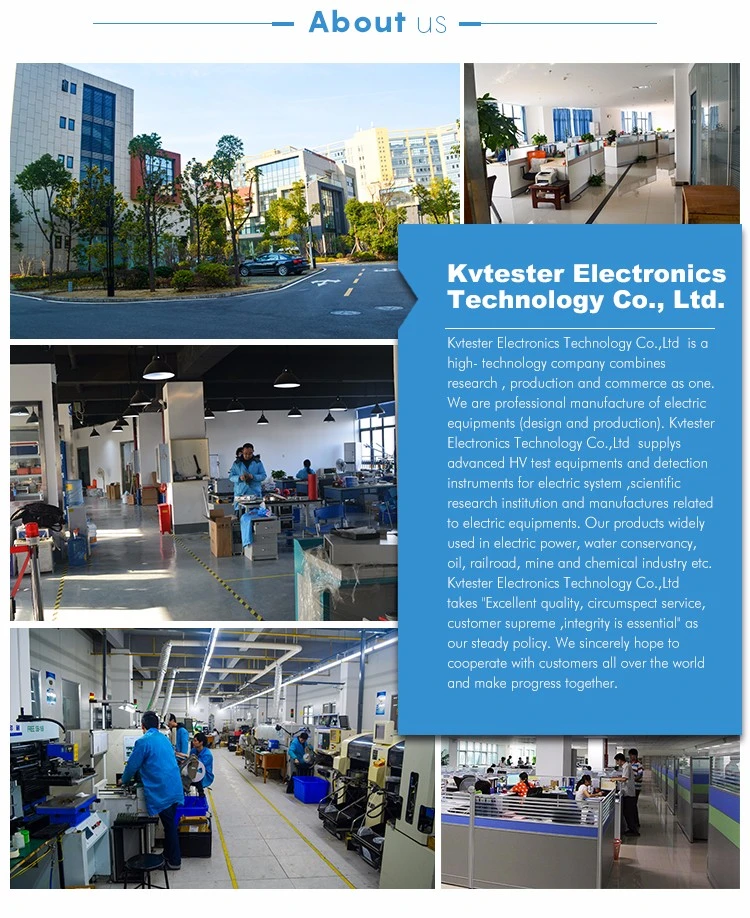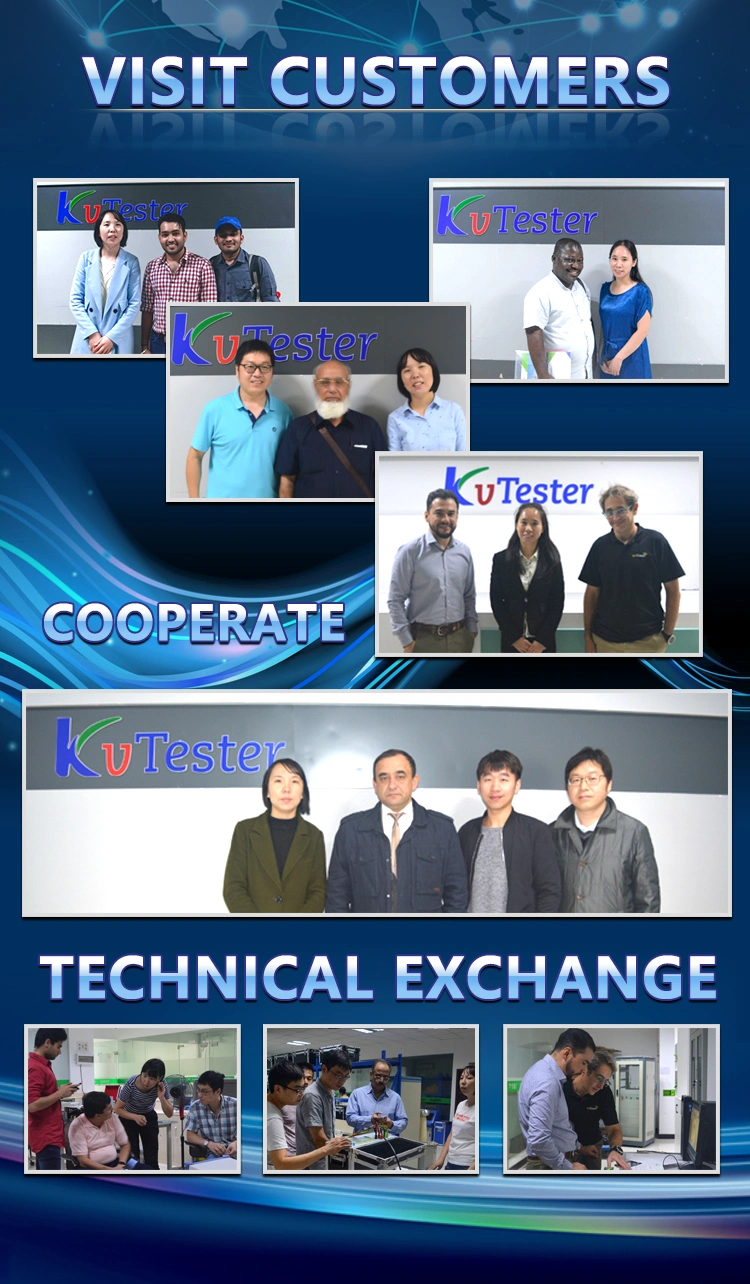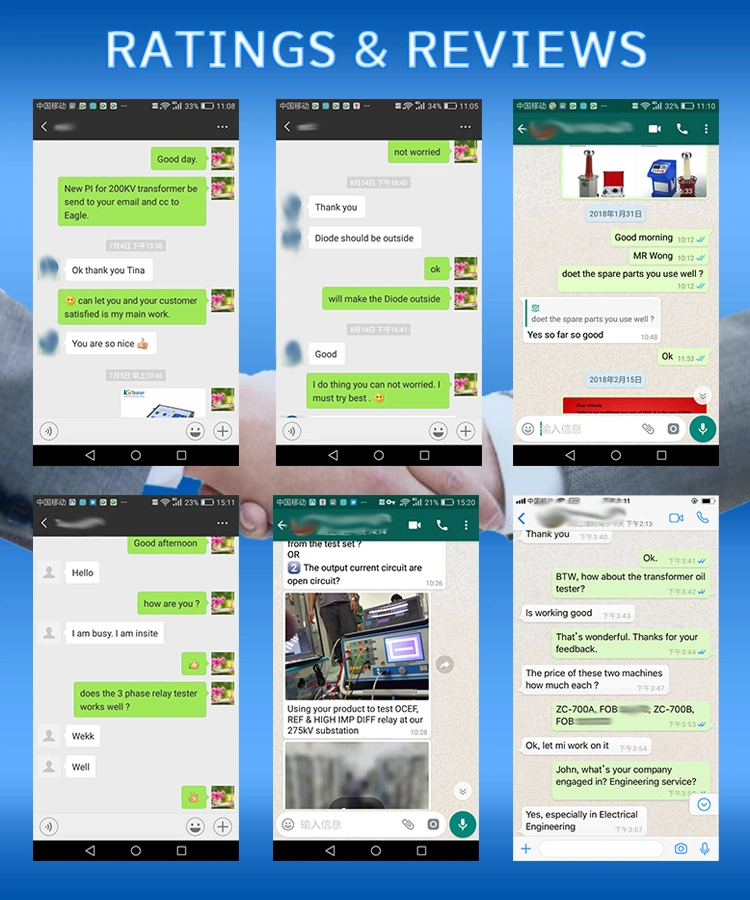 Field Test & Service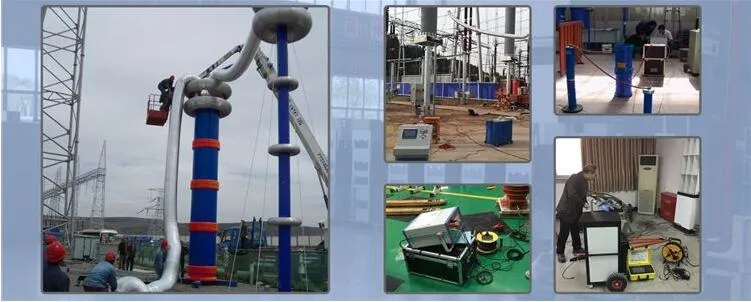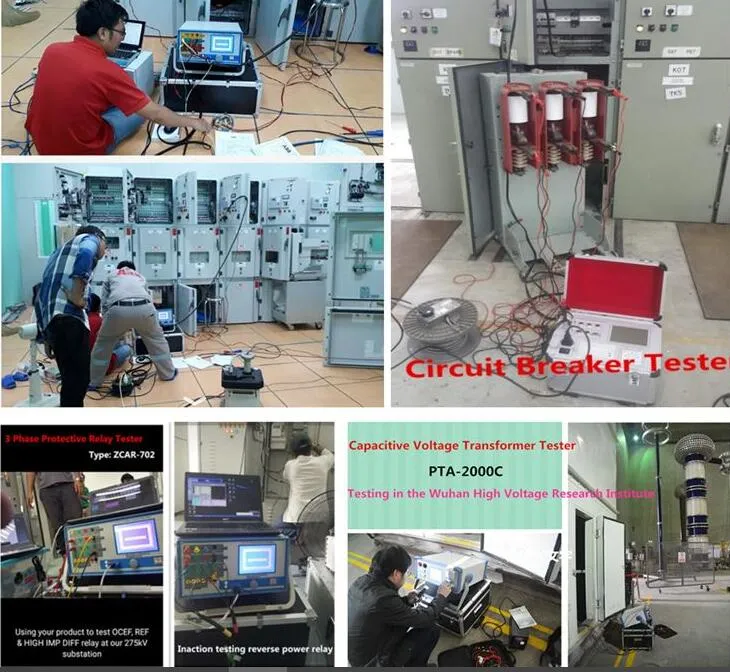 Transaction details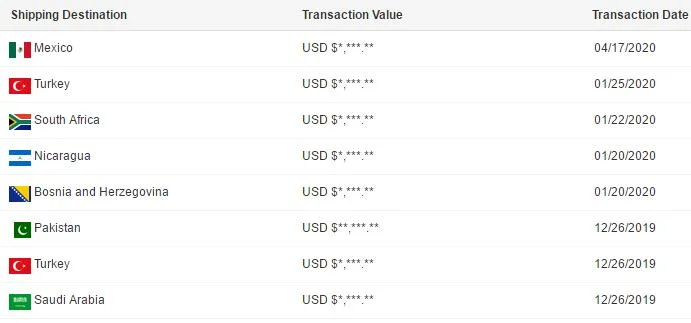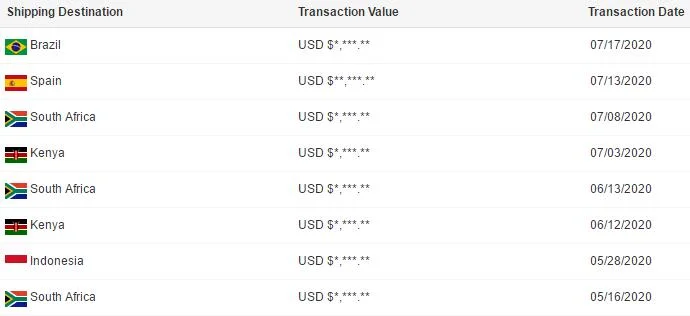 FAQ
1. Q: What is the language? After sale service? Warranty?
A.Yes,English version. After sale service. Warranty: 1 year.
2. Q: Whether can communicate with computer , RS232? A: Yes, it can communicate with computer. It has RS232.
3. Q: Does this instrument have the priter ? Automatically or by hand?
A: Yes, it has, you can set up whether to print the result automatically or by hand.
4. Q: Is it all right to make customer's own brand name?
A.Yes, we can provide OEM service.
5.What should I do if I do not know how to use?
A. manual user will be sent together, you can also contact us with more technical support and online guidance.
6. How can I choose the suitable one?
A. Dear customer, please tell us your detailed requirements by mail or online, we will recommend the suitable one as your request?
7. Do you have Technical Backup to all customers from different customers?
A. To be surely, our technical support is always available and quick response.
We are manufacture of so much on site testing experience and understand how to deal with your problems. Moreover, our engineer can go to your country to support if need.