B
rief introduction
The calibrator using pressure sensor with high accuracy and high speed A / D converter, with 32 bit high performance microprocessor can to check the performance of various SF6 gas density relay, accurate measurement of signal action when the temperature pressure value, automatically any temperature of 20 DEG C standard pressure conversion, and has printed, stored and U disk functions, and automatic recognition of faults in the process of testing. The product has the advantages of convenient carrying, simple operation, high test precision, strong stability and good reliability, and is characterized in that the instrument is "intelligent".
Products features
1. High precision: the core components are imported devices, high integration, high precision, good repeatability, high reliability.
2. Highly intelligent: the calibration process without the constant temperature room, in any effective temperature range can test the SF6 gas density relay, pressure gauge. Pressure and temperature dynamic compensation algorithm is used to automatically complete the pressure measurement and 20ºC equivalent, completely solve the problem of SF6 gas density relay field calibration difficult.
3. Powerful: can test a set of alarm signals, two groups of blocking signals, and has the normal temperature pressure gauge and 20 degree pressure gauge calibration function.
4. Friendly man-machine interface: the configuration of large LCD screen and the rotation mouse human-machine interface, easy to operate, beautiful interface, all parameters and status at a glance. Test process automatically completed, without manual intervention, to avoid tedious manual gas path adjustment operation.
5. Transition joints: portable instrument, equipped with a variety of types of transition joints, most types of switch density relay calibration site without disassembly, it is the best choice for SF6 density relay calibration.
6. Less gas consumption: gas consumption is very small, without waste SF6 gas, test costs are low, no pollution.
7. Data storage: built-in memory, real-time storage test results, with power down data saved function, check and print the history of test data at any time.
8. Report printing: report forms print test result, and carries on the intelligence analysis to the test result.
9. Clock modification: with the function of online modification of the system clock.
10. U disk to save: support U disk to save the test data, read through the PC, easy and fast operation
11. PC software powerful: easy to operate, to achieve data analysis, save, print and generate test report, convenient for data centralized management
Technique
parameters
Working voltage

AC220V, 50Hz

Power

50W

Accuracy

0.2

Pressure measurement range

0~1MPa

Pressure measurement resolution

0.001MPa

Temperature measurement range

-20ºC~80ºC

Temperature

measurement resolution

0.1ºC

Humidity

≤90%RH

Test objects

Single alarm, single atresia, single alarm & single atresia, single alarm & dual atresia

SF6 density display mode

The pressure in the test environment, the equivalent pressure at 20ºC

Display

320×240 LCD

Operation

Rotating mouse

Printer

High-speed micro printer

Print method:

Report type

Storage Capacity

Save 50 test results at the same time

Dimension

Host

400×320×160mm

Weight

6.2kg

Accessory

400×370×200mm

Weight

4.8kg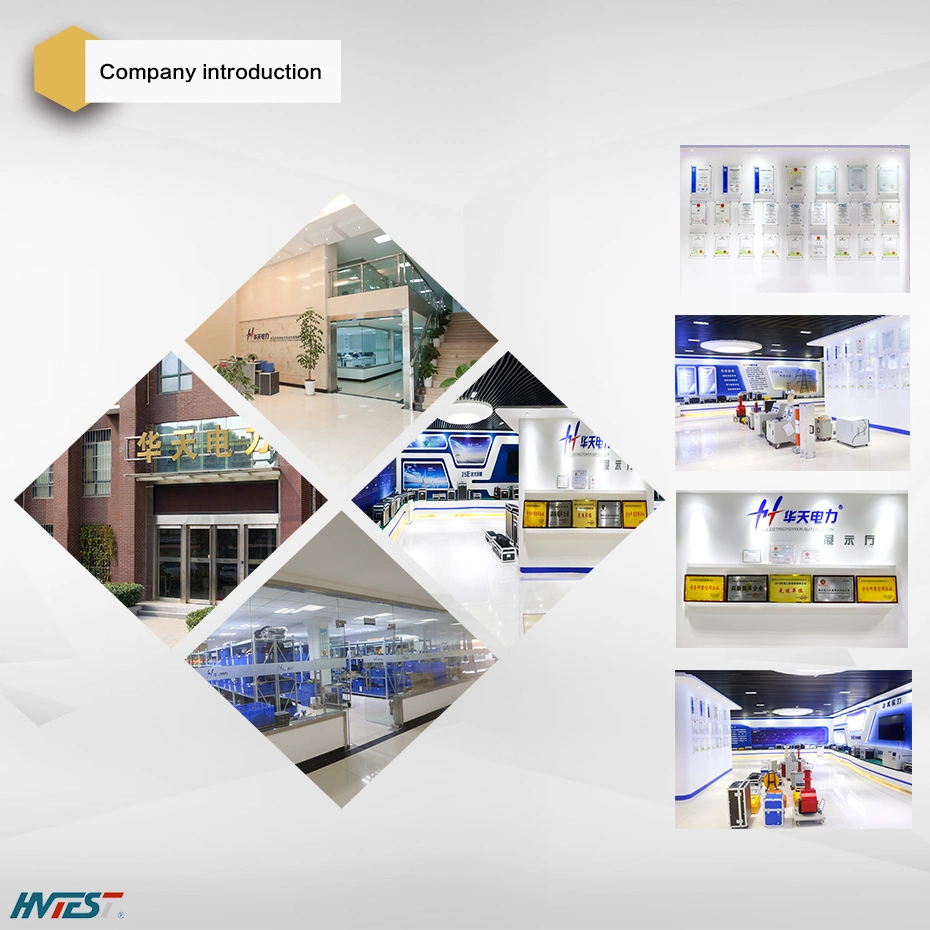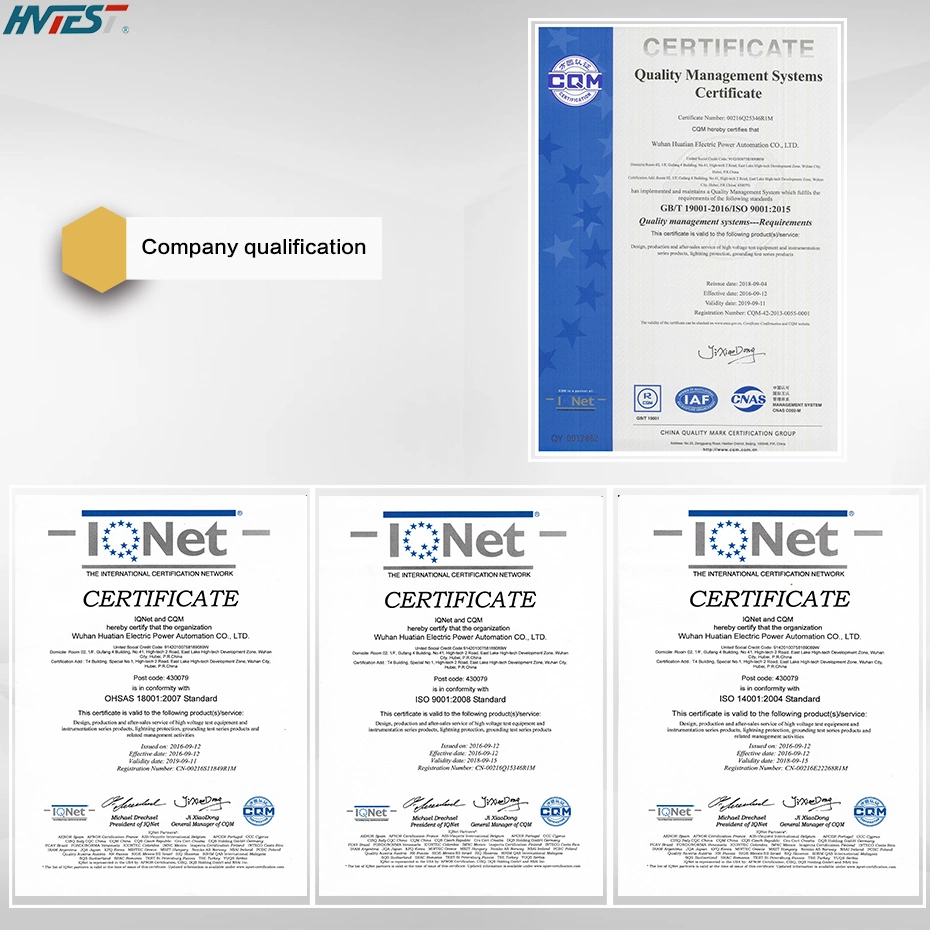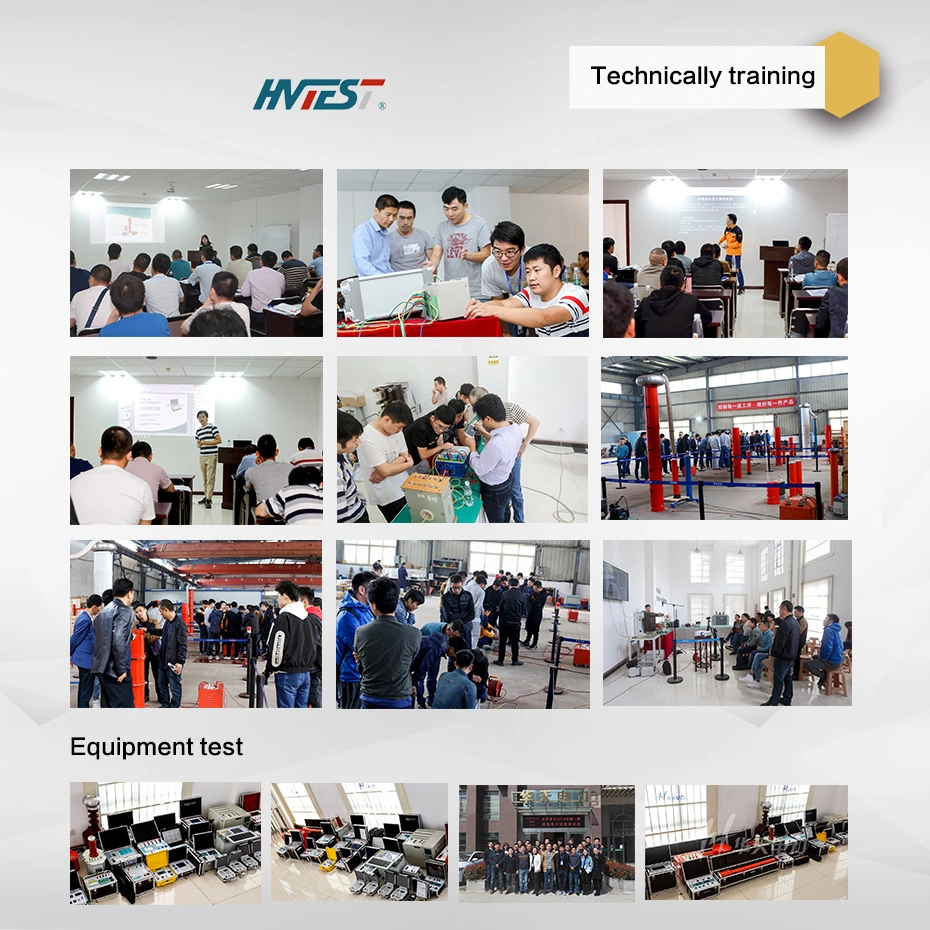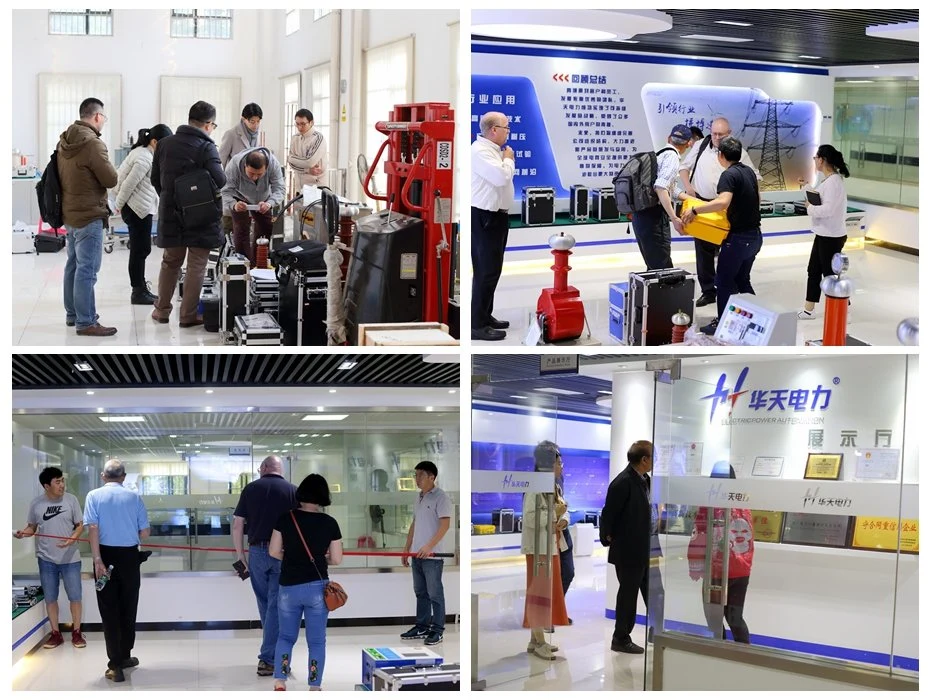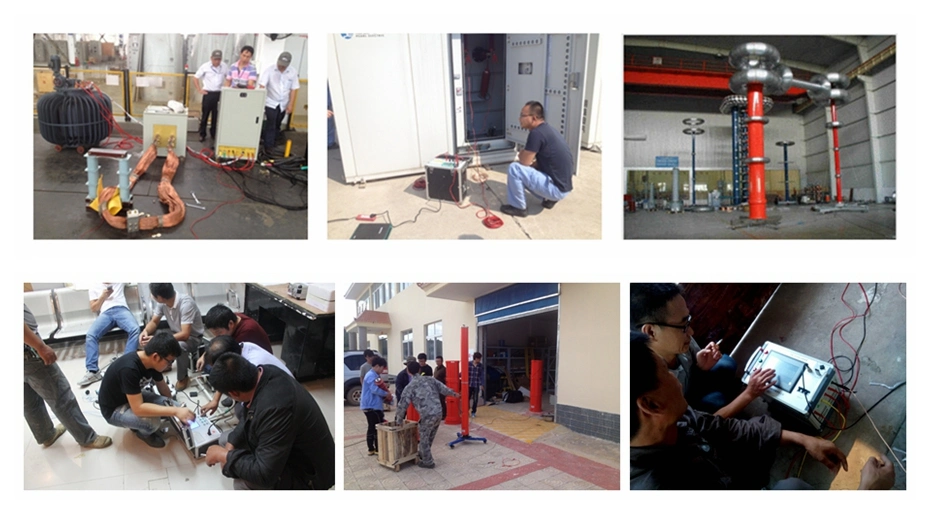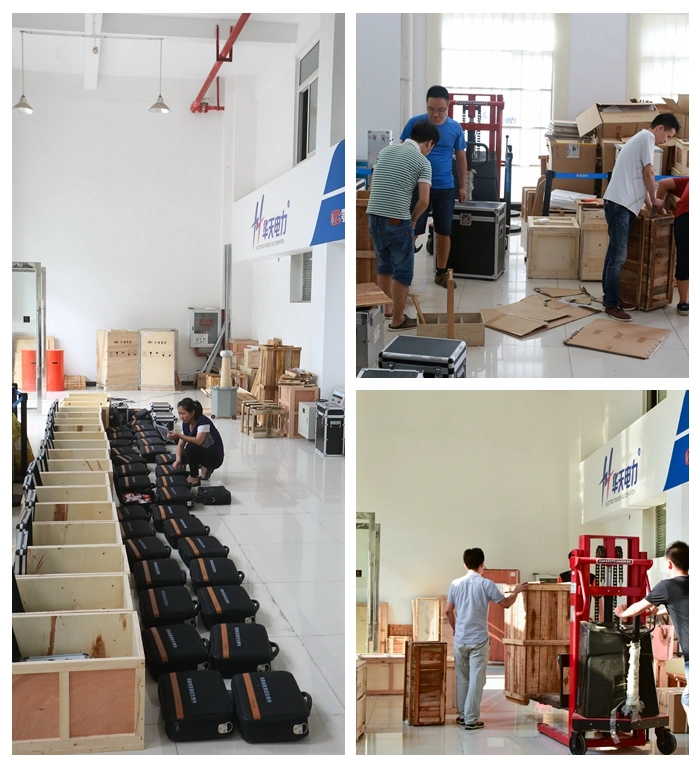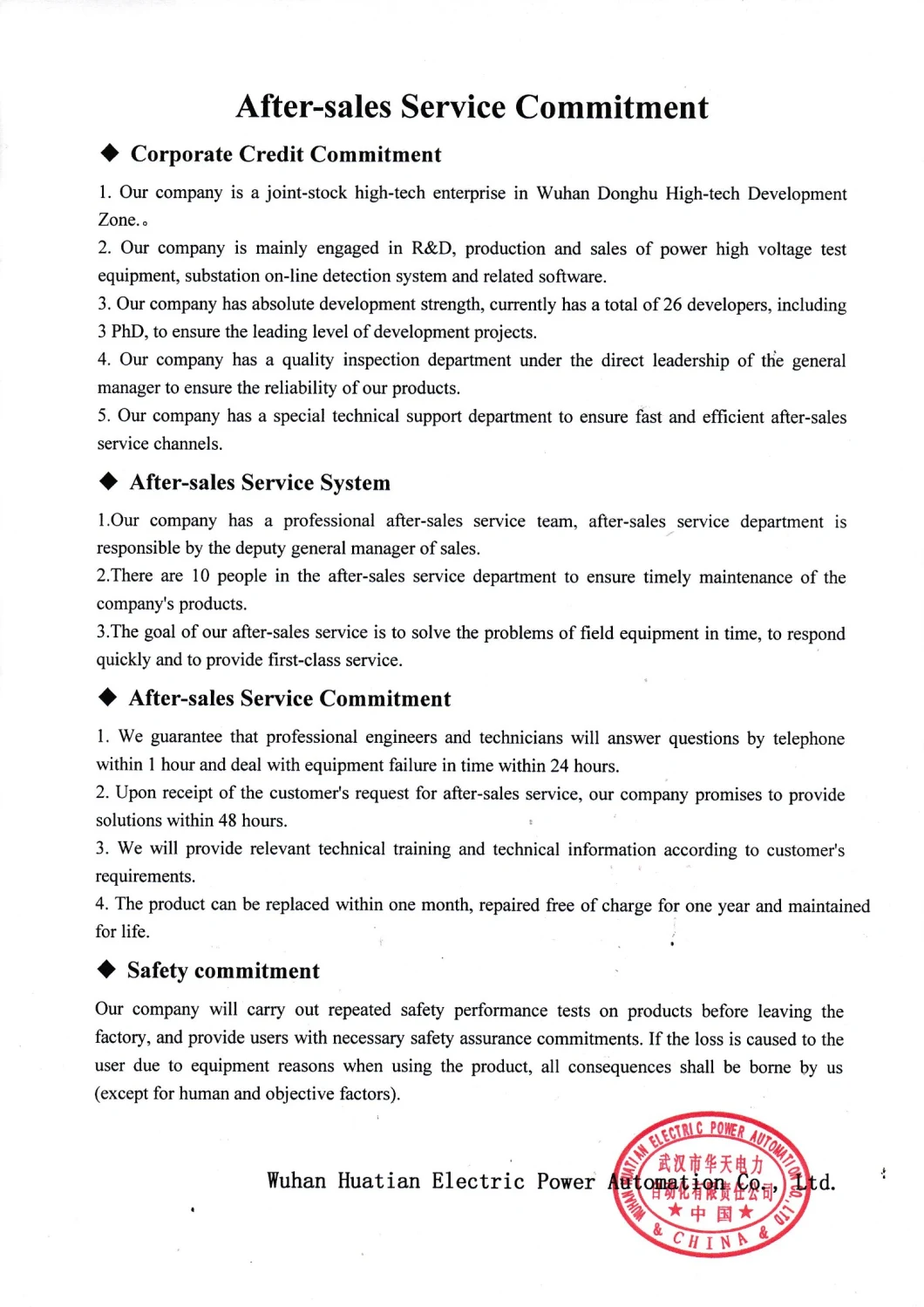 Common problem
1. Is your company a sales company or a manufacturer?
Wuhan Huatian Electric Power Automation CO., LTD.is an industrial and trade enterprise, with its own factory, self-produced and self-sold. We were founded in 2004 and have fifteen years of production experience. Our company has reliable production lines, test rooms and R&D centers.

2. Whether the goods are in stock, whether they can be customized, and how long the delivery time is.
After the goods have been ordered, we can be made to order according to the special requirements of customers by using the latest technology. The delivery time is usually within 10 working days if there are no accidents.

3. Is the quality guaranteed?
In order to ensure quality, we use imported components in large quantities. After three times of quality inspection, the goods can be sent out, and the export is uniformly packed in non-fumigation wooden boxes.

4. What are the after-sales terms?
We offer free consulting service, one year warranty, and adopt various methods such as email communication, video calls, technology door-to-door, aiming to solve any after-sales problems in a timely manner.

5. What are the cooperative countries or regions?
Products have been successfully exported to the United States, Brazil, Australia, Russia, the Netherlands, Indonesia, Bangladesh, Iran, India, Saudi Arabia, Mongolia, Japan and other countries and regions. In the United States, India, Vietnam and other regions have cooperative distributors, can provide thoughtful services.
Contact us
Wuhan Huatian Electric Power Automation CO., LTD
Address: T4, No. 1, High-tech 2 Road,East Lake High-tech Development Zone,Wuhan
Zip code: 430074
Tel:(+86)-27-8745 7960 / (+86)027-87993136 / 13808601259
Fax: (+86)-27-8799 3136