GDGK-303 Circuit Breaker Vibration Analyzer High Voltage Circuit Breaker Analyzer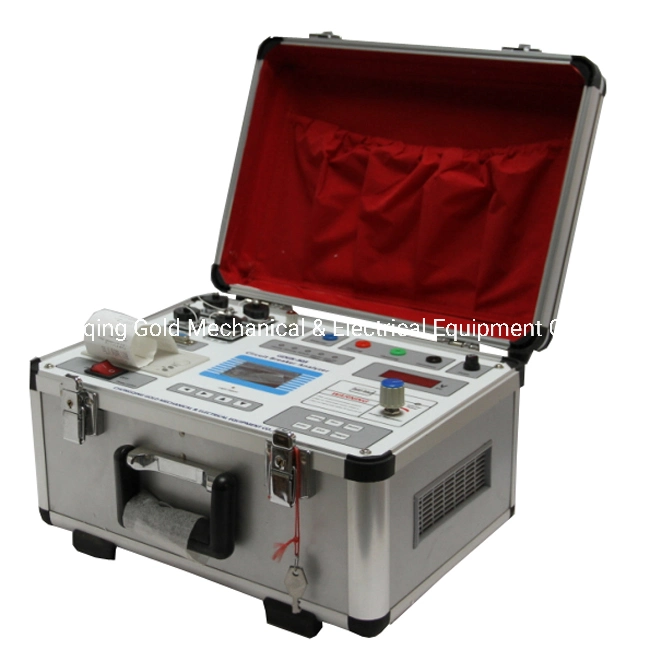 Introduction:
1.GDGK-303 circuit breaker analyzer is designed to meet the need of testing high_voltage switches.
2.It takes the micro controller unit(MCU) for core to sample, process and then output; the main characteristic is that it's operated in Chinese, for example ,the results are displayed and printed in Chinese.
3.It has many advantages such as intelligence, multi-function, accurate data, strong anti-jamming, easy operation, small size, beautiful appearance, etc;
4.It can test the switches as follows:indoors or outdoors switches with less oil or more oil,vacuum switches, SF6 switches and so on.
Features:
1.Closing and opening time measurement of 12 channels;
2.Max difference of closing or opening time measurement of three phases;
3.Bounce time and frequency measurement of breaker closing;
4.Circuit breaker closing and opening speed measurement;
5.Travel-time, Coil current-time curve of circuit breaker operation measurement Clearance of circuit breaker measurement ;
6.Variable DC circuit breaker operation power supply;
7.Print test results by internal micro printers .
Technical Index:
1

Time measurement range

6000ms, resolution 0.1ms

2

Time measurement error

<1%RDG+0.2ms

3

Speed measurement

1). Range 2m/s resolution 0.01m/s max error<0.1m/s

2). Range 20m/s resolution 0.01m/s max error<0.2m/s

4

Travel measurement

Range 250.0mmresolution 1mmmax error 1mm
DC Power out: DC30V~250V/10A (instantaneous)

5

Travel sensors configuration

grating and angle

6

Test standard

IEC62271

7

LCD

128*64

8

Power supply

AC220V±10% 50Hz/60Hz

9

Working Condition Temperature

0~50°C humidity: <85%
Real Pictures: