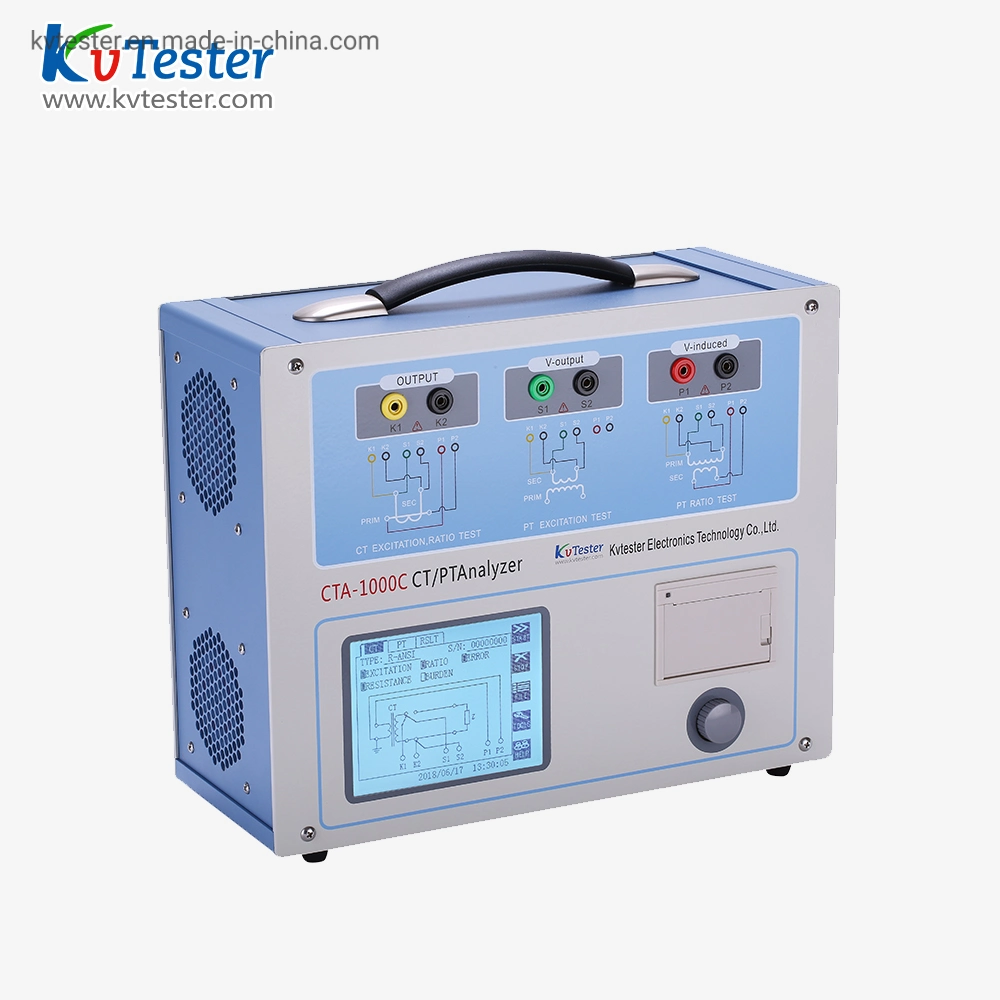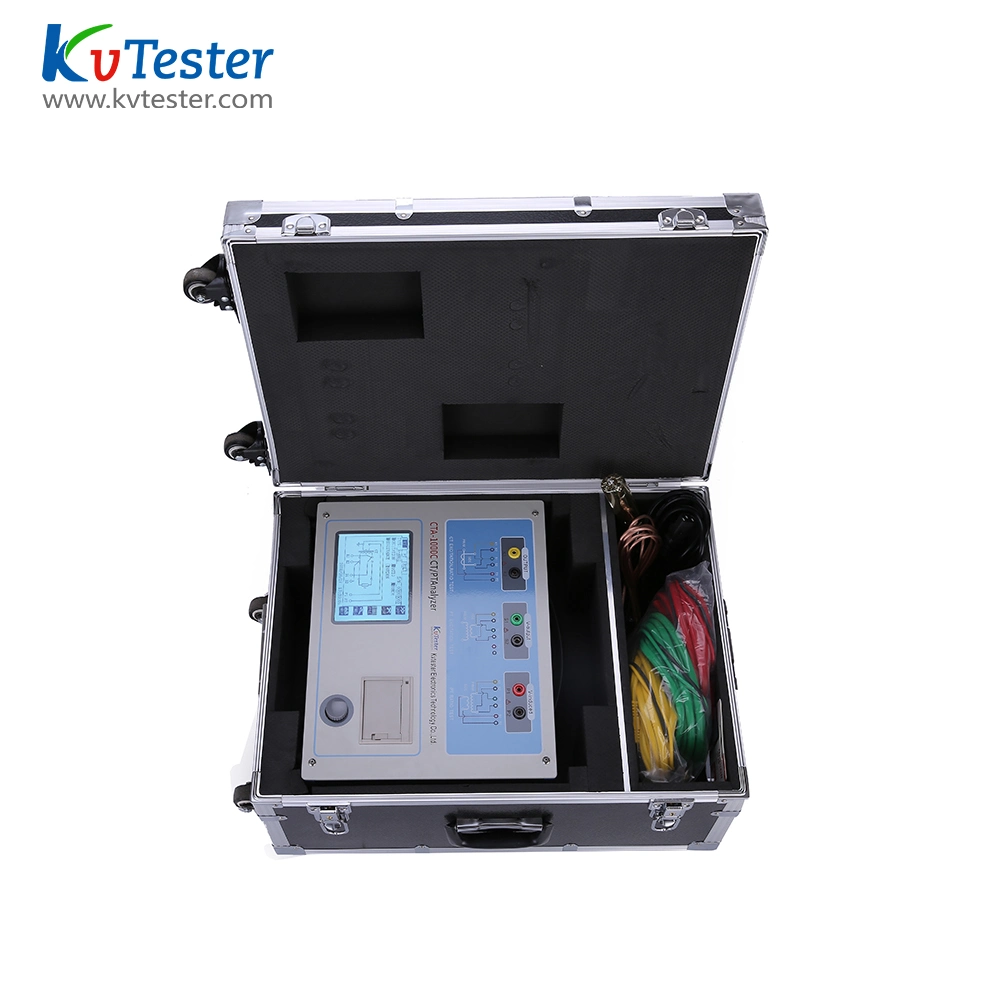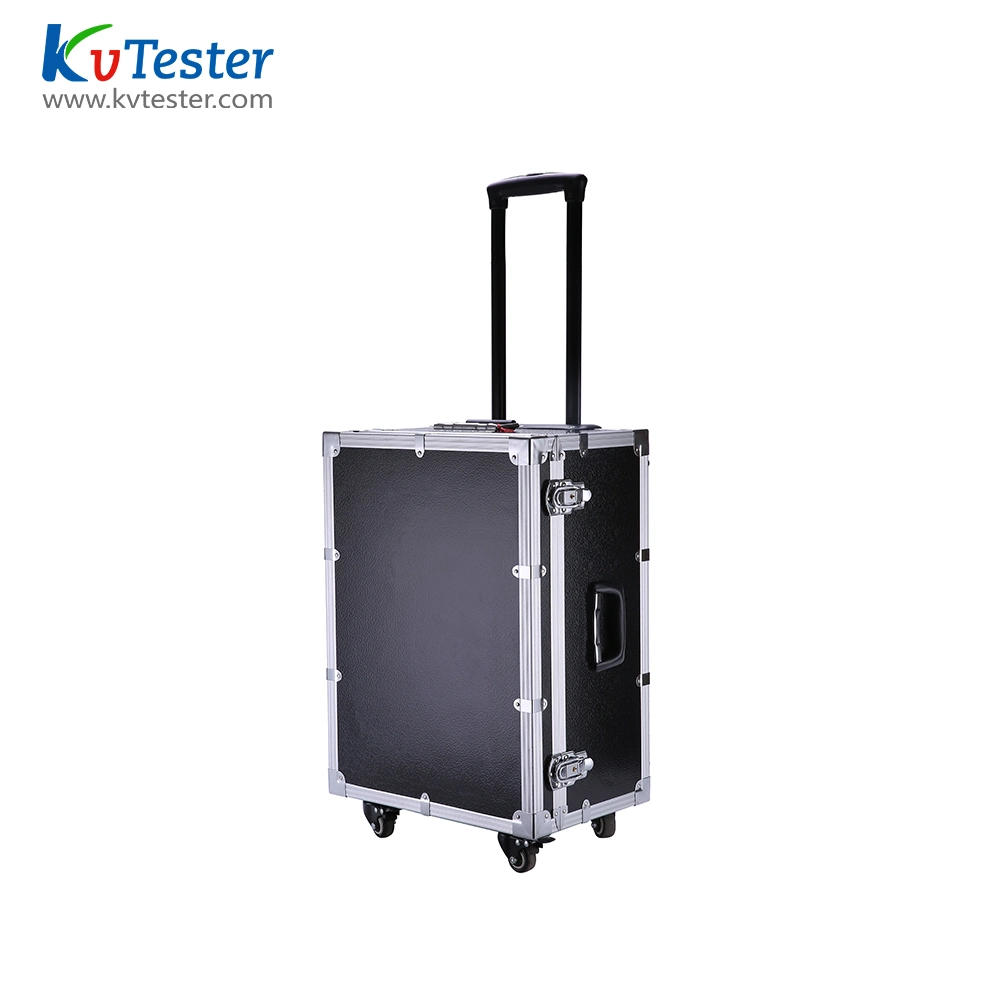 CTA-1000 Series CT Analyzer automatically determines all relevant current transformer values and compares the results with the selected standard. The device evaluates the current transformer as per the IEC or IEEE standard within seconds with the push of a button.
It facilitates fast and economical on-site testing and calibration of metering and protection current transformers. Manufacturers of current transformers, high voltage transformers and switchgear also use the CT Analyzer for tests during development and production.
Product Feature
1.Wide range of measurements;
2.Easy to use.One click can complete tests
3.Highest measurement accuracy: 0.05% / 2 min when calibrating on site;
4.Automatic evaluation according to IEC and IEEE standards;
5.Short commissioning times (duration of the automatic test < 2min);
6.Excellent workplace safety - Tests run at max. 180V;
7.Very small and lightweight (<9kg ),easy to transport for on-site testing;
8.Professional pull box design, easy to carry, anti-vibration.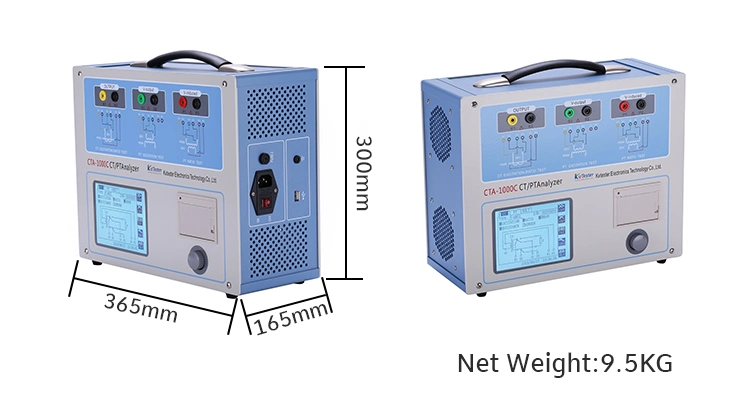 Applications
The following values can be determined using the CT/PT Analyzer:
1. CT:
(1) CT accuracy for different burdens
(2) CT ratio and phase-angle accuracy
(3) CT excitation characteristics
(4) CT inductance (saturated and unsaturated)
(5) Burden impedance
(6) CT winding resistance
(7) CT polarity
(8) ALF and FS (direct and indirect)
(9) CT residual magnetism
2. PT:
(1) PT excitation and saturation
(2) Burden impedance
(3) Winding resistance Saturated and non-saturated inductance
(4) PT polarity
Product Parameters
Type
CTA-1000C
Usage
CT,PT
Output
0~180Vrms,12Arms,36A(peak value)
Voltage measurement accuracy
±0.1%
CT Ratio
Range
1~40000
accuracy
±0.05%
PT Ratio
Range
1~40000
accuracy
±0.05%
Phase
Range
±2min
accuracy
0.5min
DC resistance
Range
0~300Ω
accuracy
0.2%±2mΩ
Burden
Range
0~1000VA
accuracy
0.2%±0.02VA
Power supply
AC220V±10%,50Hz
Environmental Conditions

Operating temperature: -10ºC~50ºC
Humidity:≤90%

Weight and Dimensions
Dimensions:365mm×300mm×165mm
Weight:9.5kg
Standard Accesories:
| | | |
| --- | --- | --- |
| No. | Name | Qty |
| 1 | Host | 1 |
| 2 | Up-flow reactor(optional) | 1 |
| 3 | Power line | 1 |
| 4 | Red test line | 1 |
| 5 | Yellow test line | 1 |
| 6 | Green test line | 1 |
| 7 | High current test line(optional) | 2 |
| 8 | Control line(optional) | 1 |
| 9 | Ground wire | 1 |
| 10 | Alligator clip | 4 |
| 11 | Alligator clip | 2 |
| 12 | U type insert | 4 |
| 13 | Thermal printing paper | 4 |
| 14 | U disk | 1 |
| 15 | Protective tube | 5 |
| 16 | Special screwdriver for protective tube | 1 |
| 17 | Quality testing report | 1 |
| 18 | Instruction manual | 1 |
| 19 | Aluminum alloy packing box | 1 |